I don't really do alot on my days-off from work. I usually love staying at home and go abouts my business doing some arts & crafts project. This time around I decided to revitalise an old denim jacket that was a hand-me-down. I initially only wanted to paint the back panel of my jacket but I decided to take it a step further by sewing patches of patterned fabric onto it as well. I am doing this project in an ad-hoc manner without much planning, plus I have never done this before too so I can't say how this will turn out (who knows).
Materials: heavy body acrylic, textile medium, invisible tape, sewing machine, fabric scissors, pieces of fabric, dresser's pins, pen marker, pencil and paint brush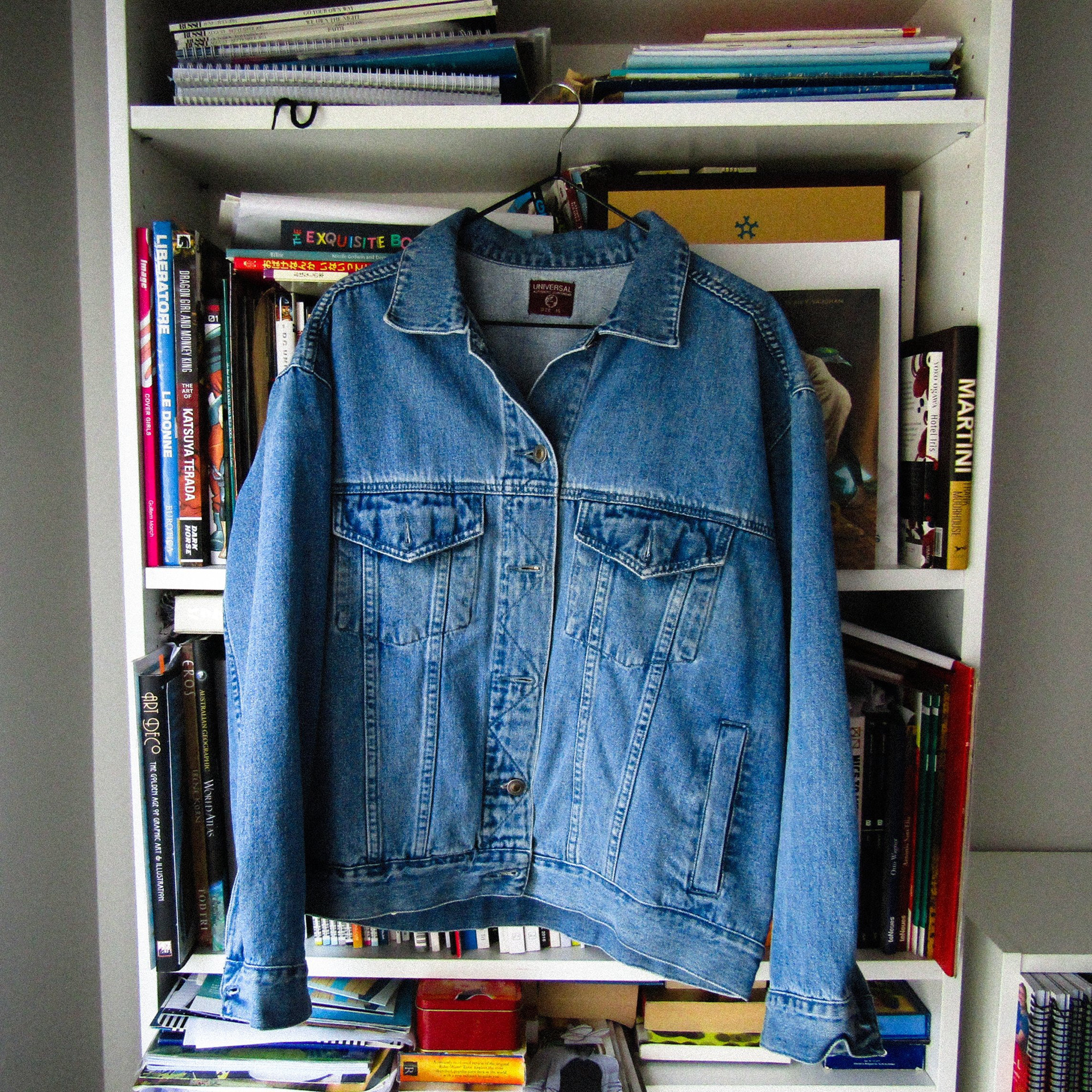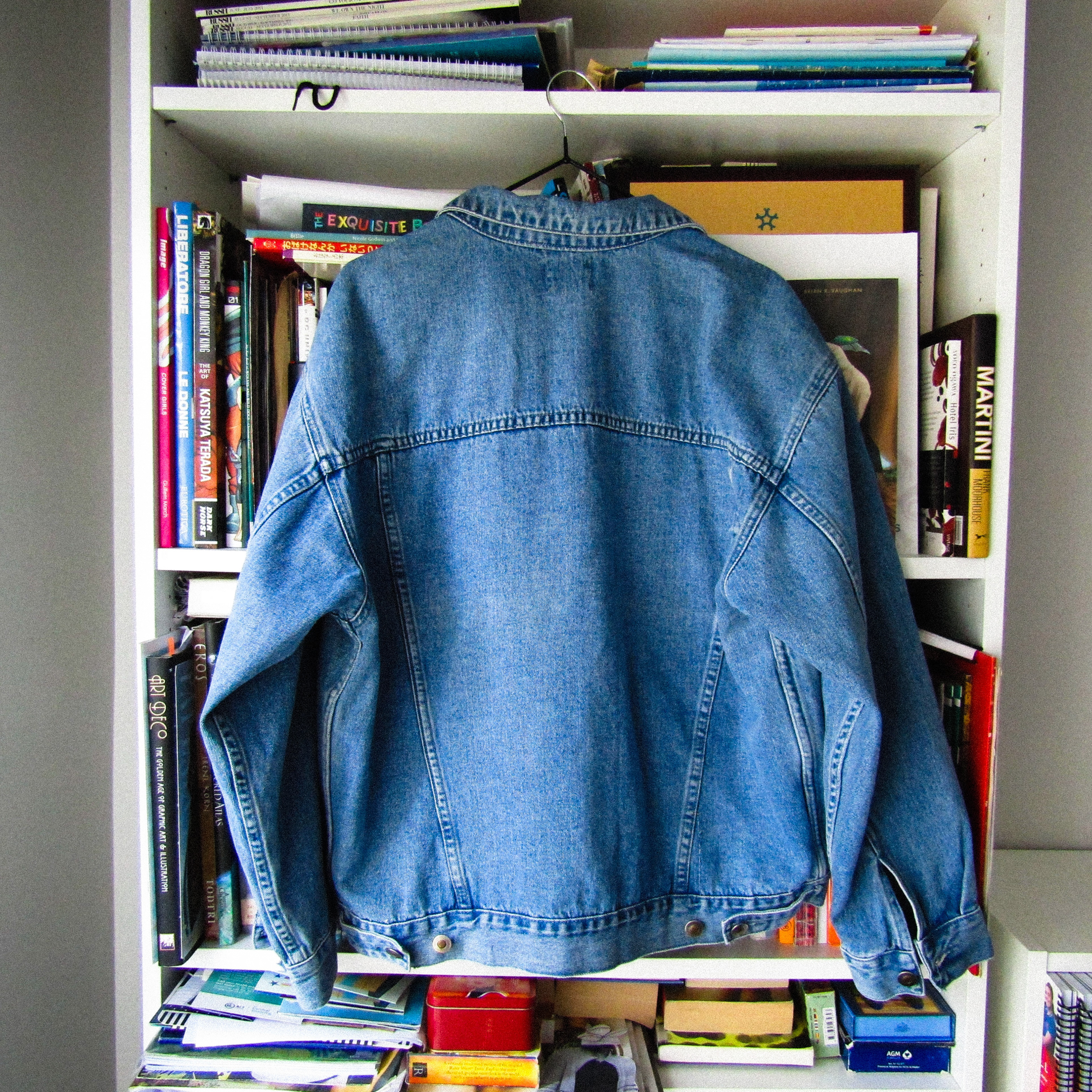 I don't really know why I chose to draw a leopard (I guess everyone is doing it) but I started painting that first. Afterwards I took to social media for suggestions on what to pair with the leopard. Surprisingly the DMs were mostly suggesting for a woman/ sexy lady or mouse. It is taking me some time to sketch out a mouse but the lady is coming along alright.
I have never intentionally gotten paint on fabric for aesthetic purposes so I am mostly experimenting with the acrylic + textile medium on denim  in this project. So far the paint is holding up alright after drying & light wet scrubbing (but I suppose most paint stain clothes anyways).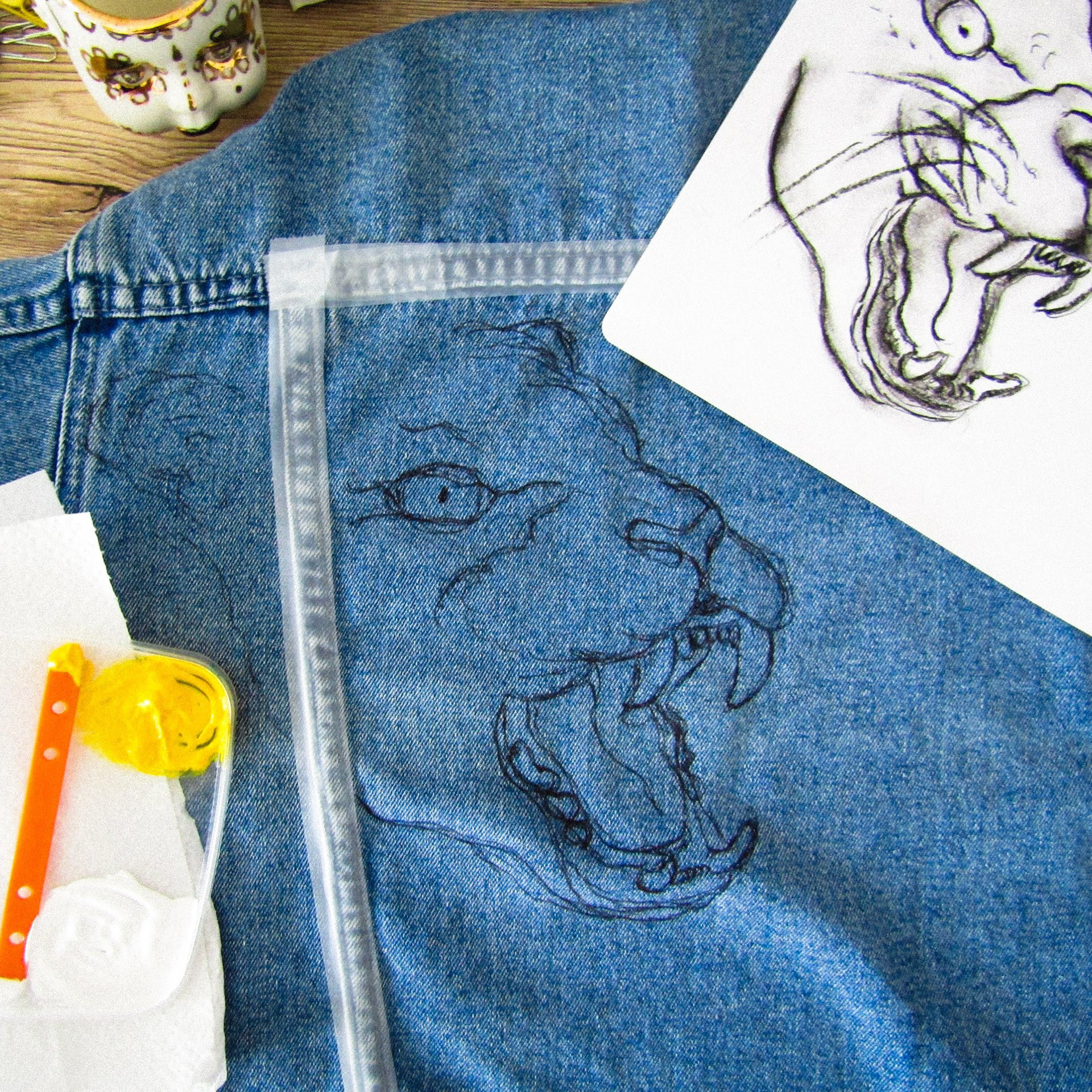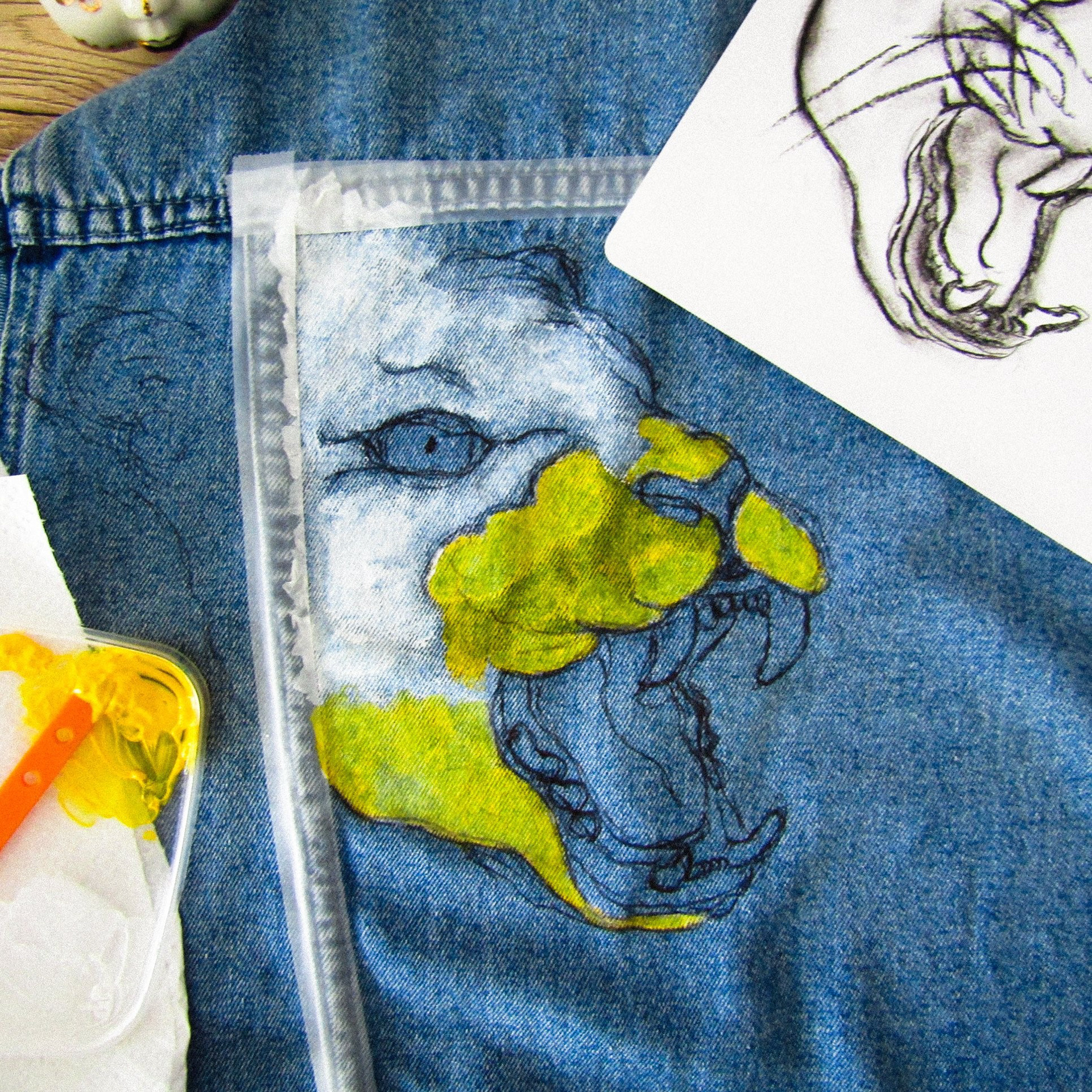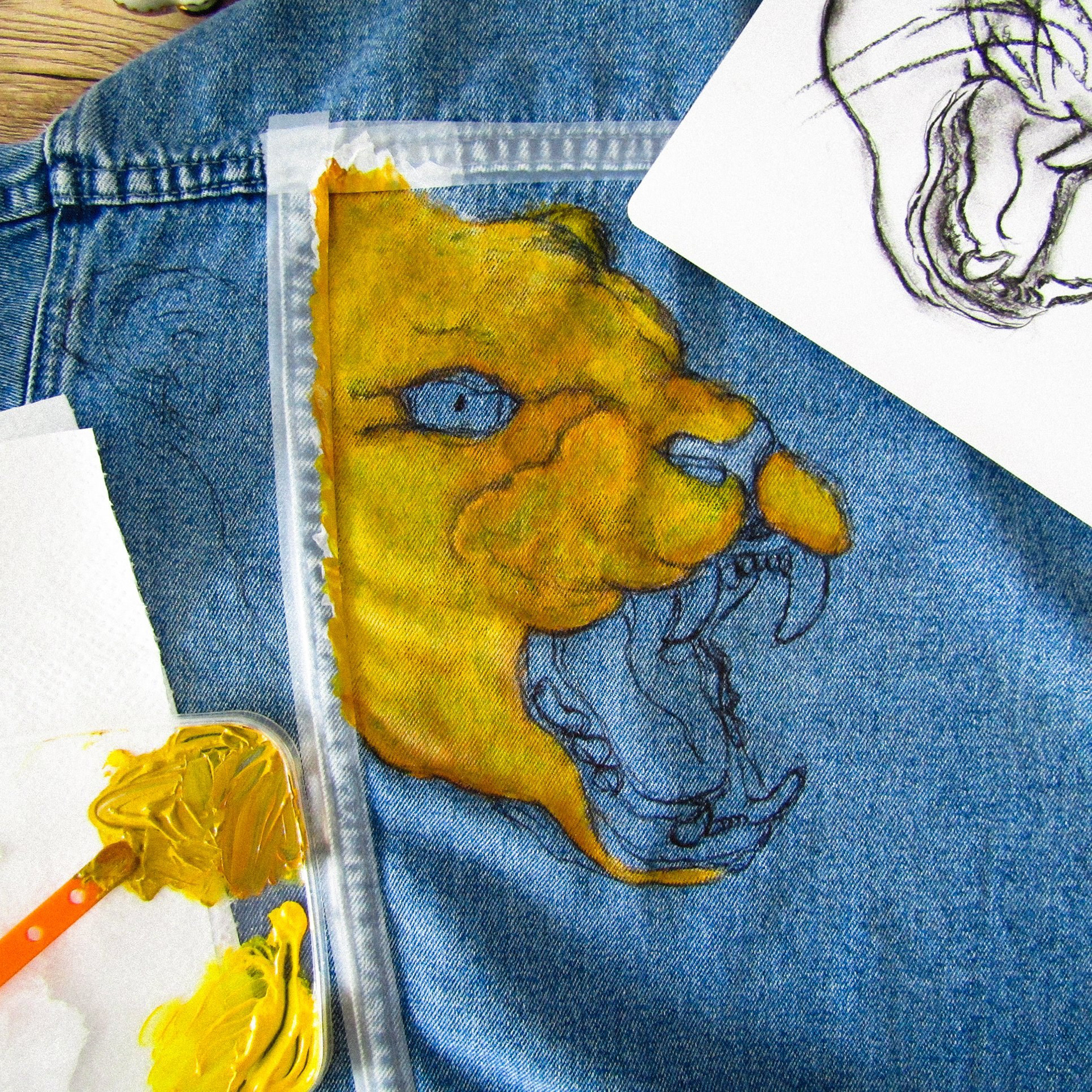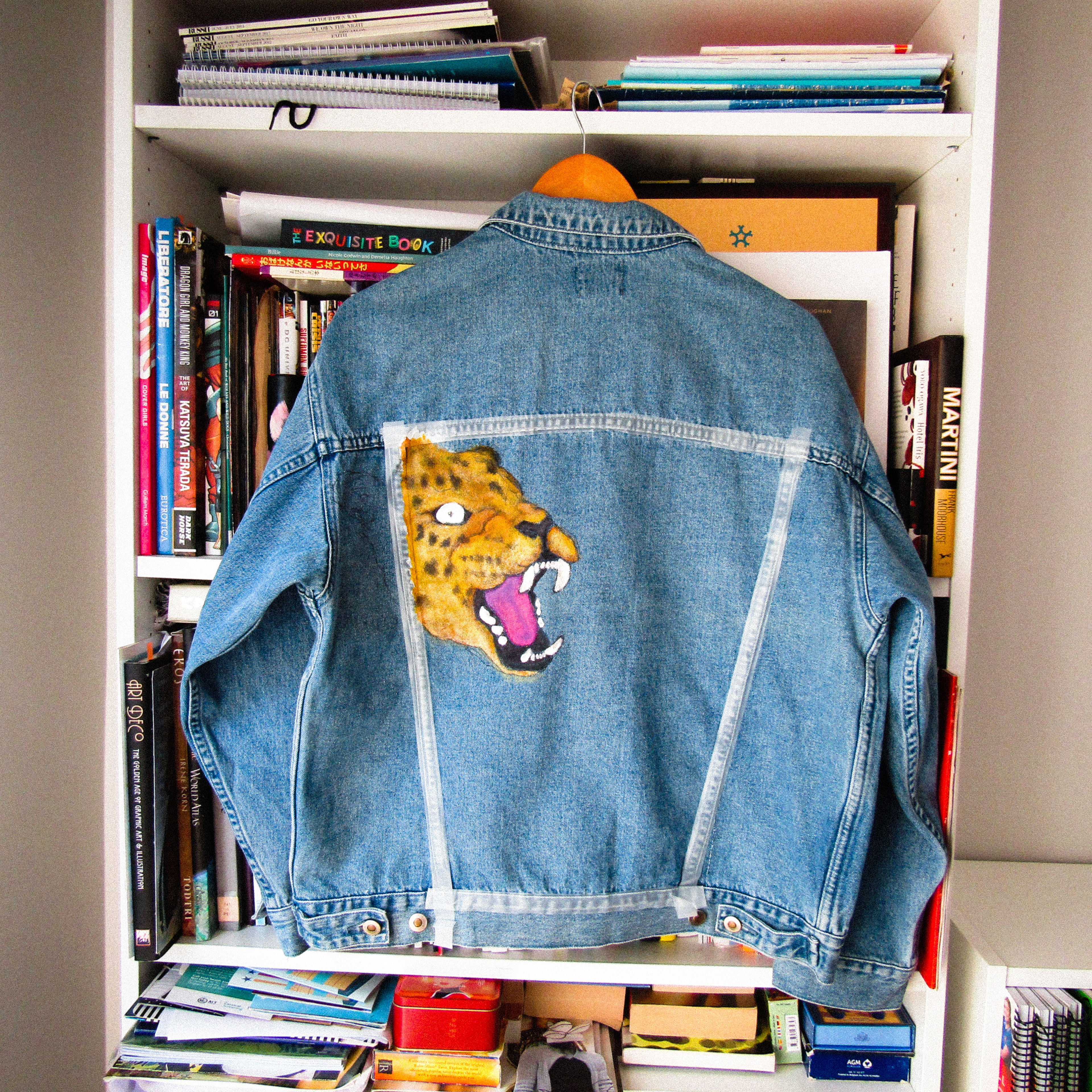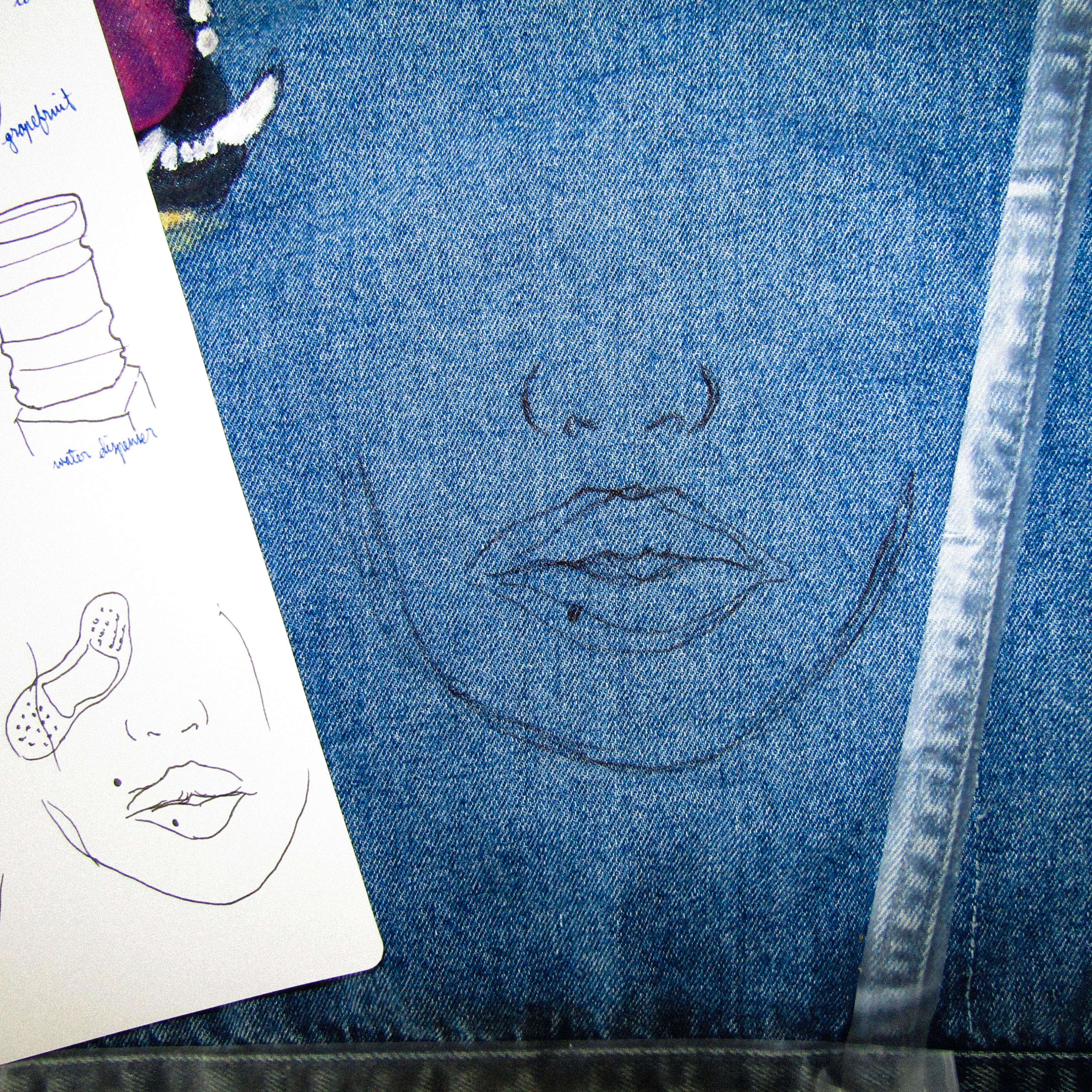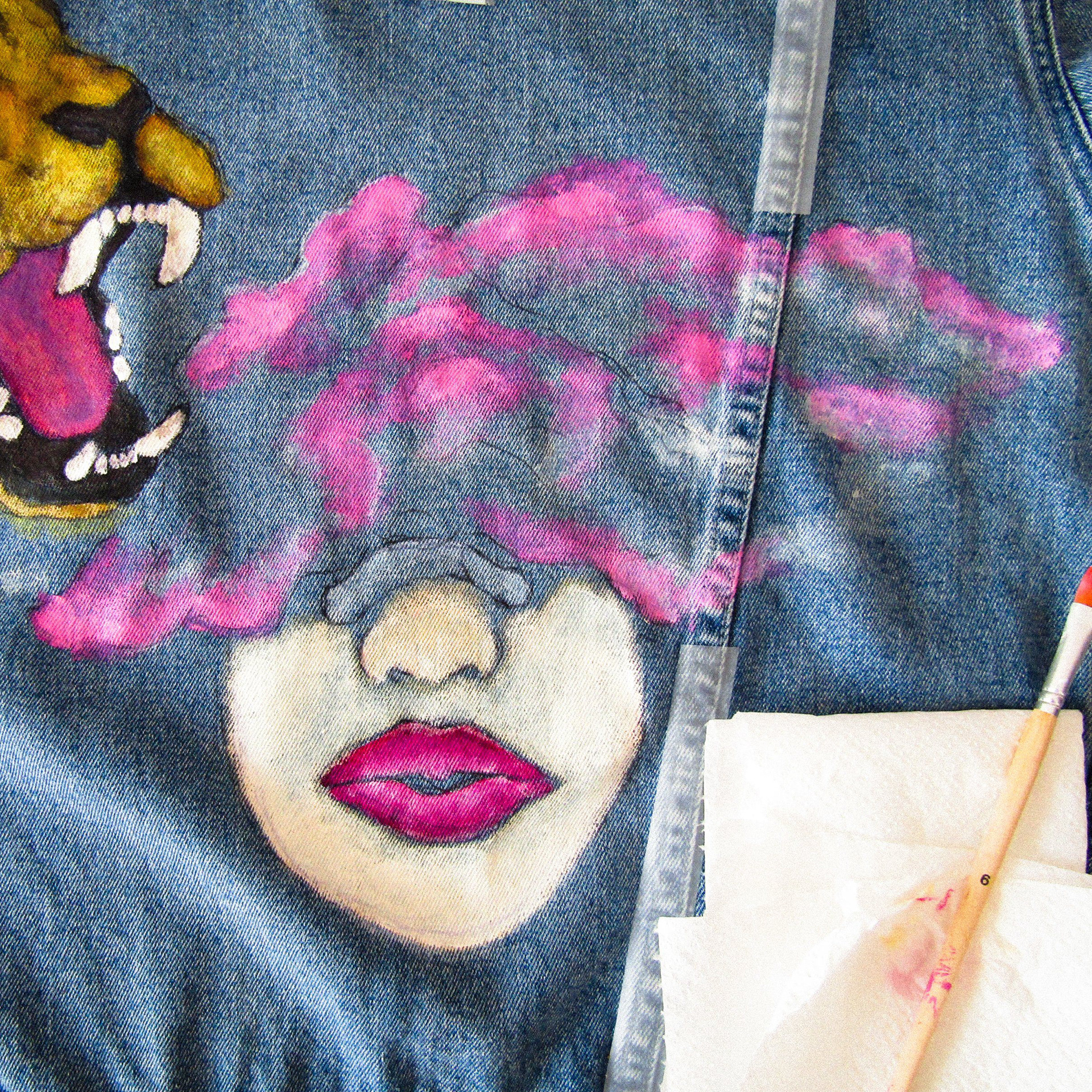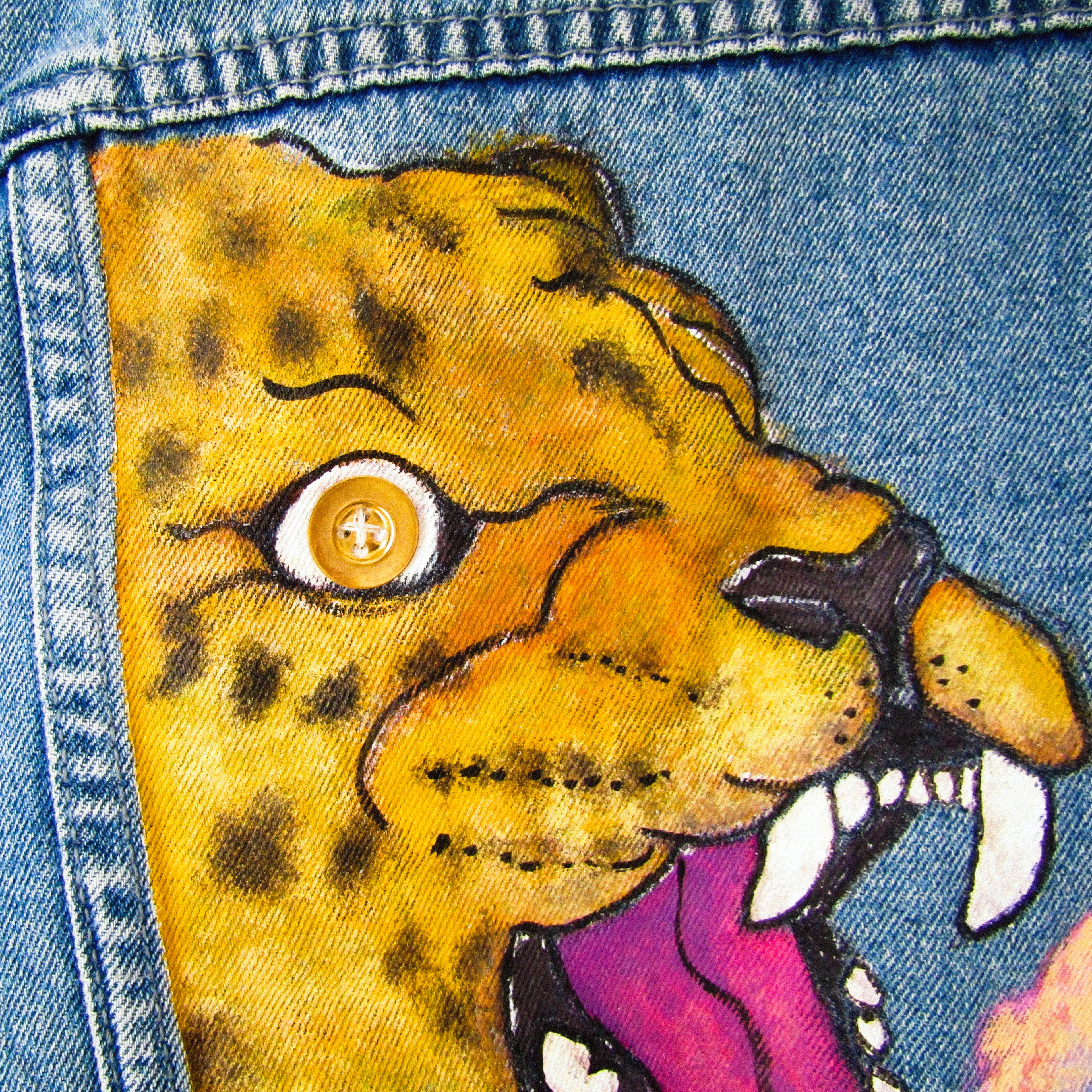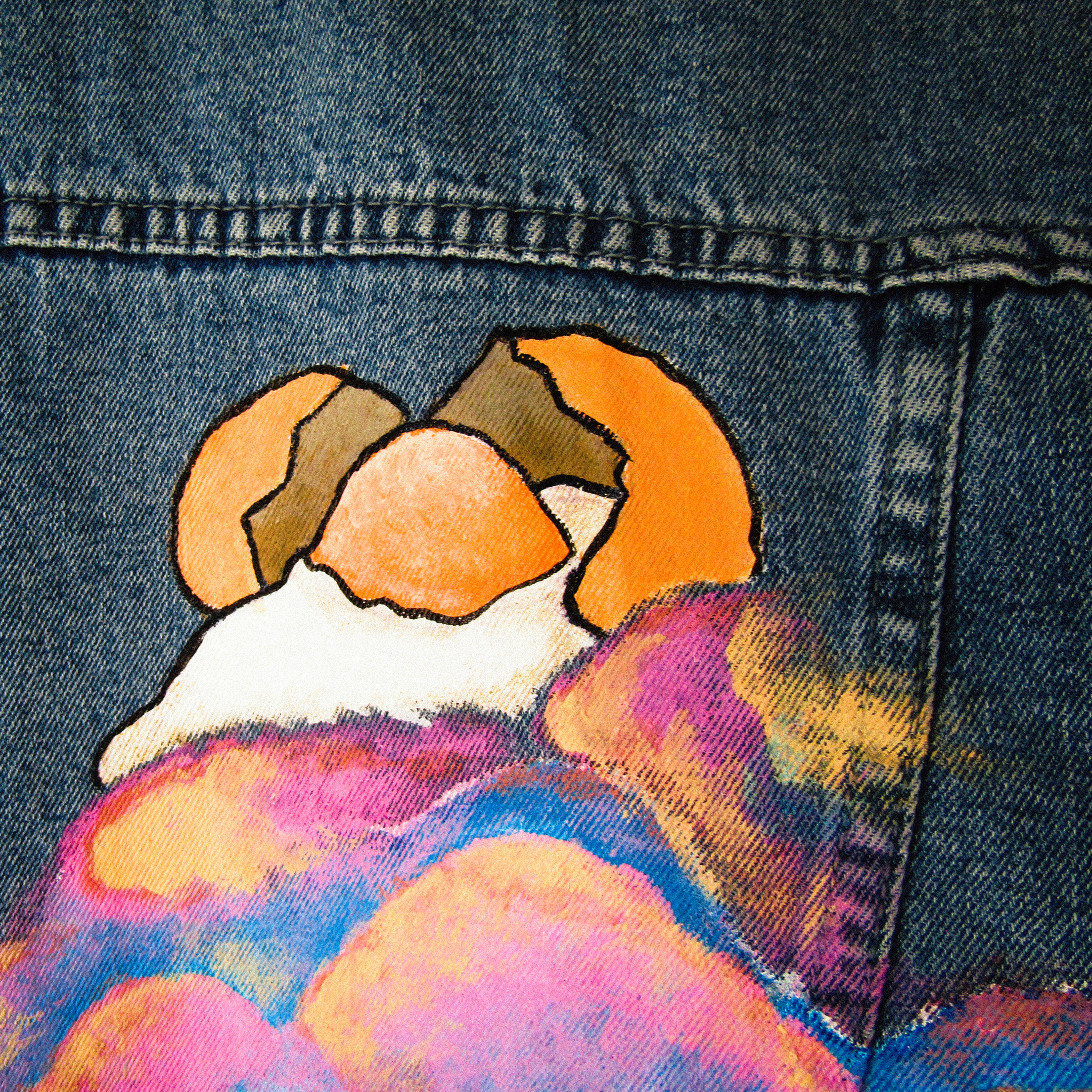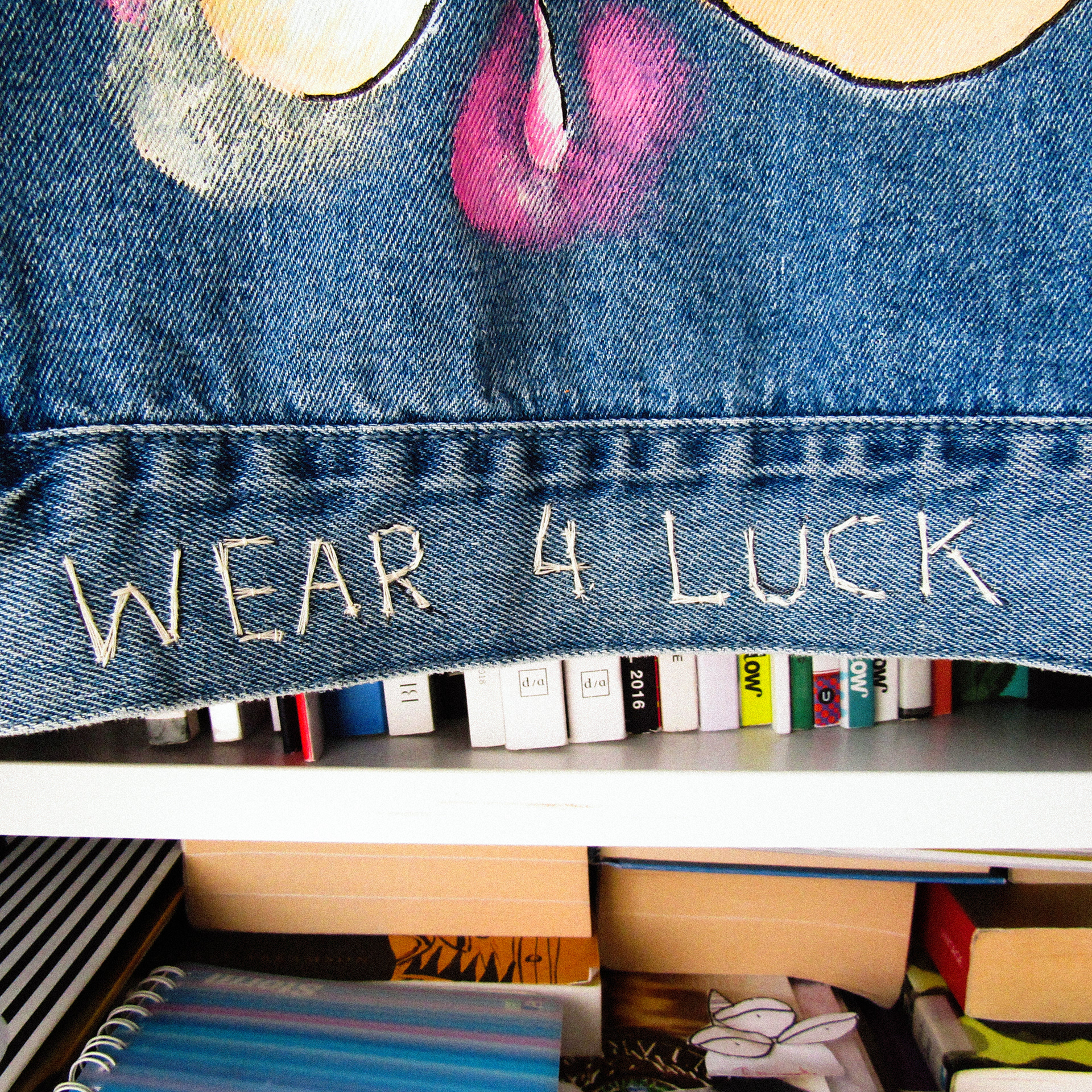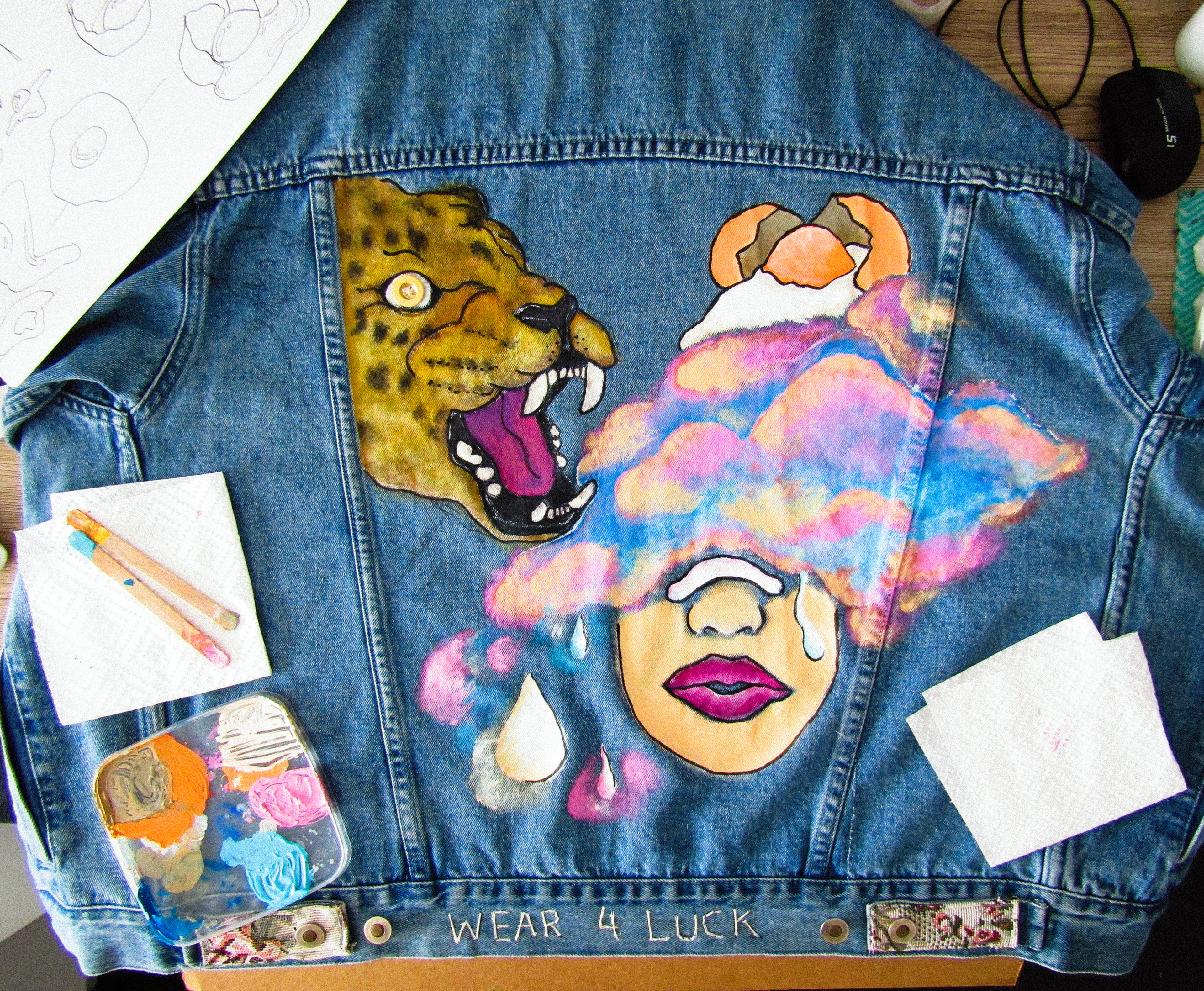 The painting isn't finished yet so will provide update on it later.
I think the floral pattern trend is phasing out now but I still quite like it. I use a bit of flowers & plants in some of my other artworks, so I thought to keep the denim jacket in theme. My mother and I went to buy 1.5 metre of fabric (featuring roses) that looked like it came from somebody's old couches from the 50s. I wanted something that looked old-school and vintage but not, if that makes sense.
My sister helped me setup the sewing machine and taught me the basics of using one. I haven't touched a sewing machine since my year 8 textile class back in school (probably...over 14 years ago now). I did most of the measuring and cutting freehand in an ad-hoc manner so the final presentation looks rough on the jacket. Has more character I suppose. I got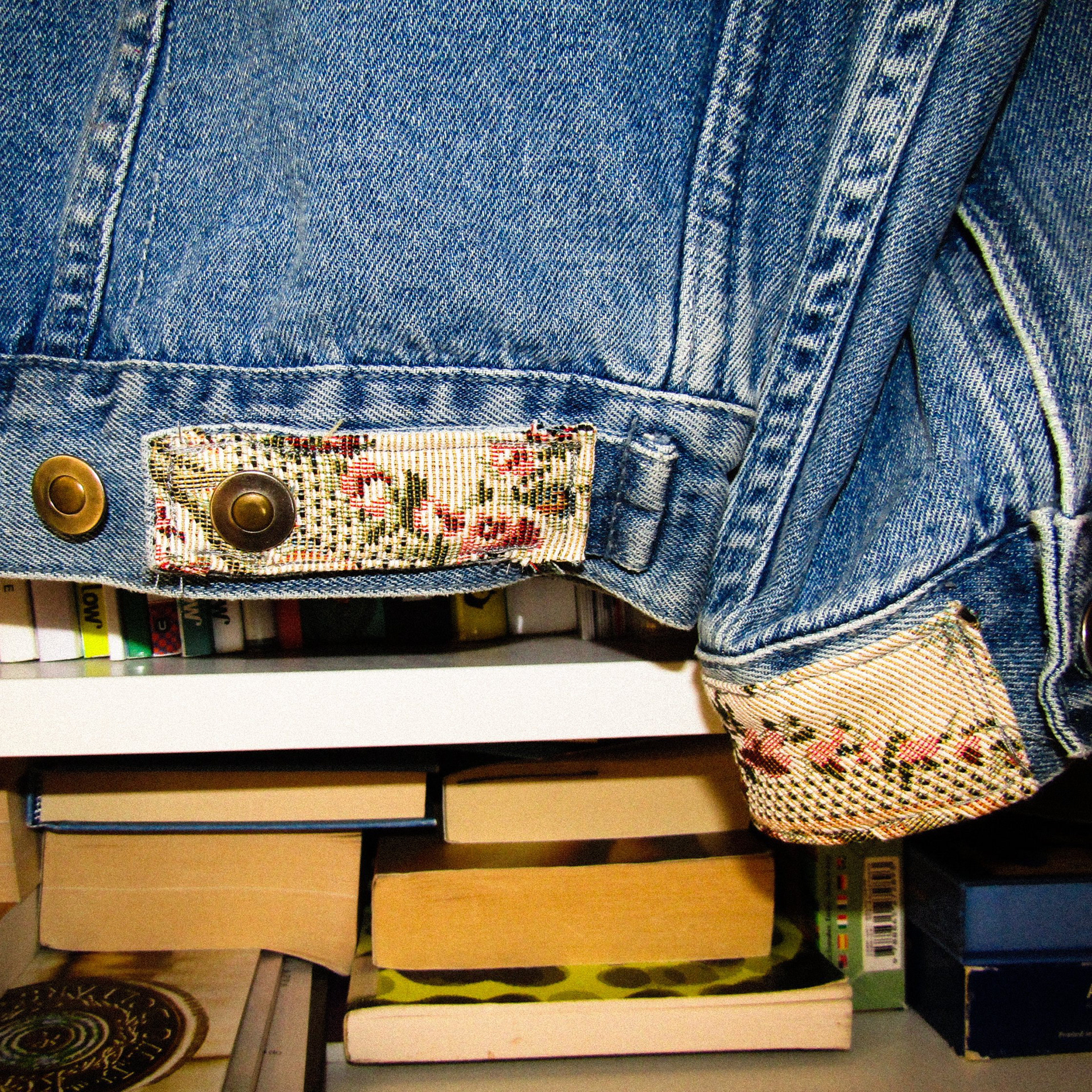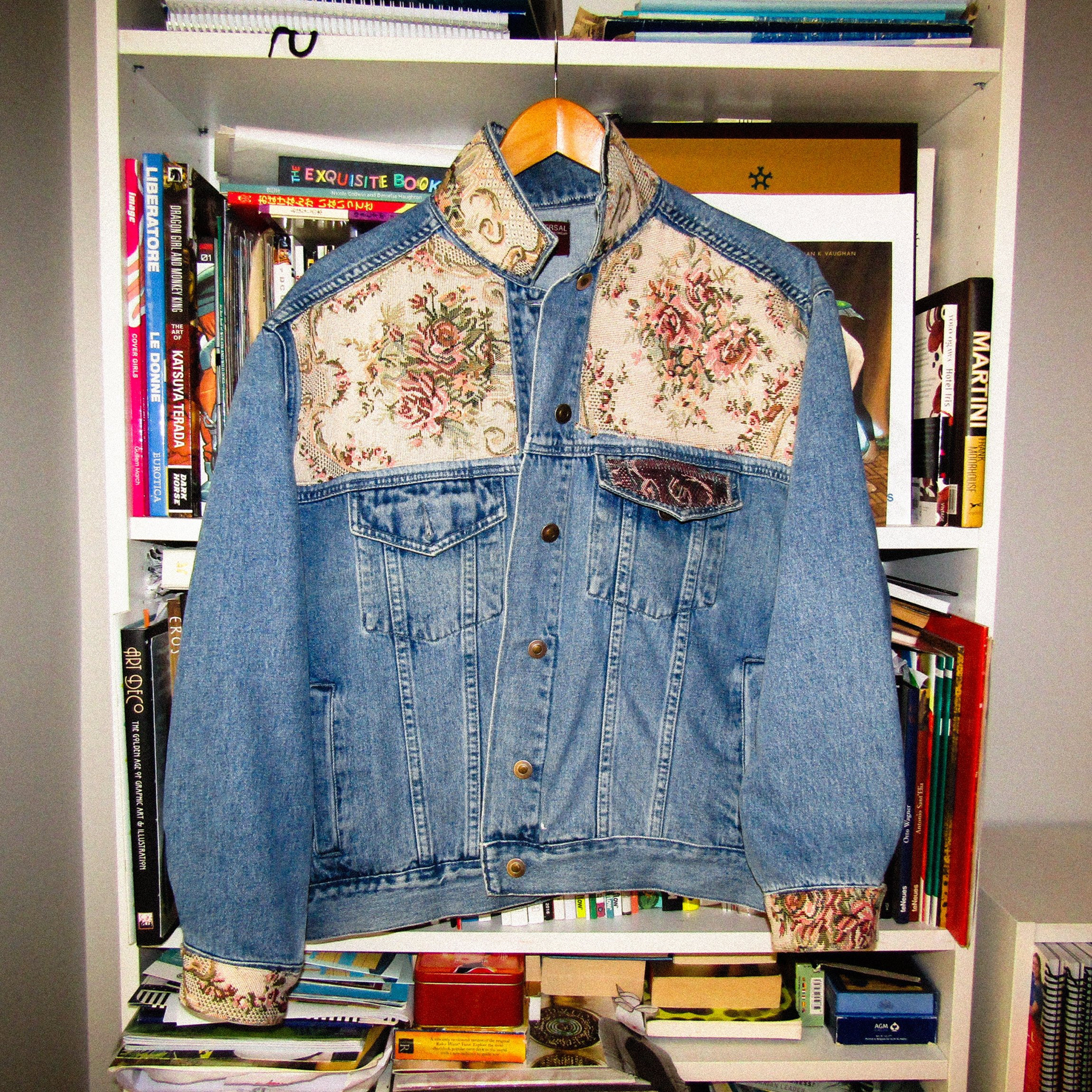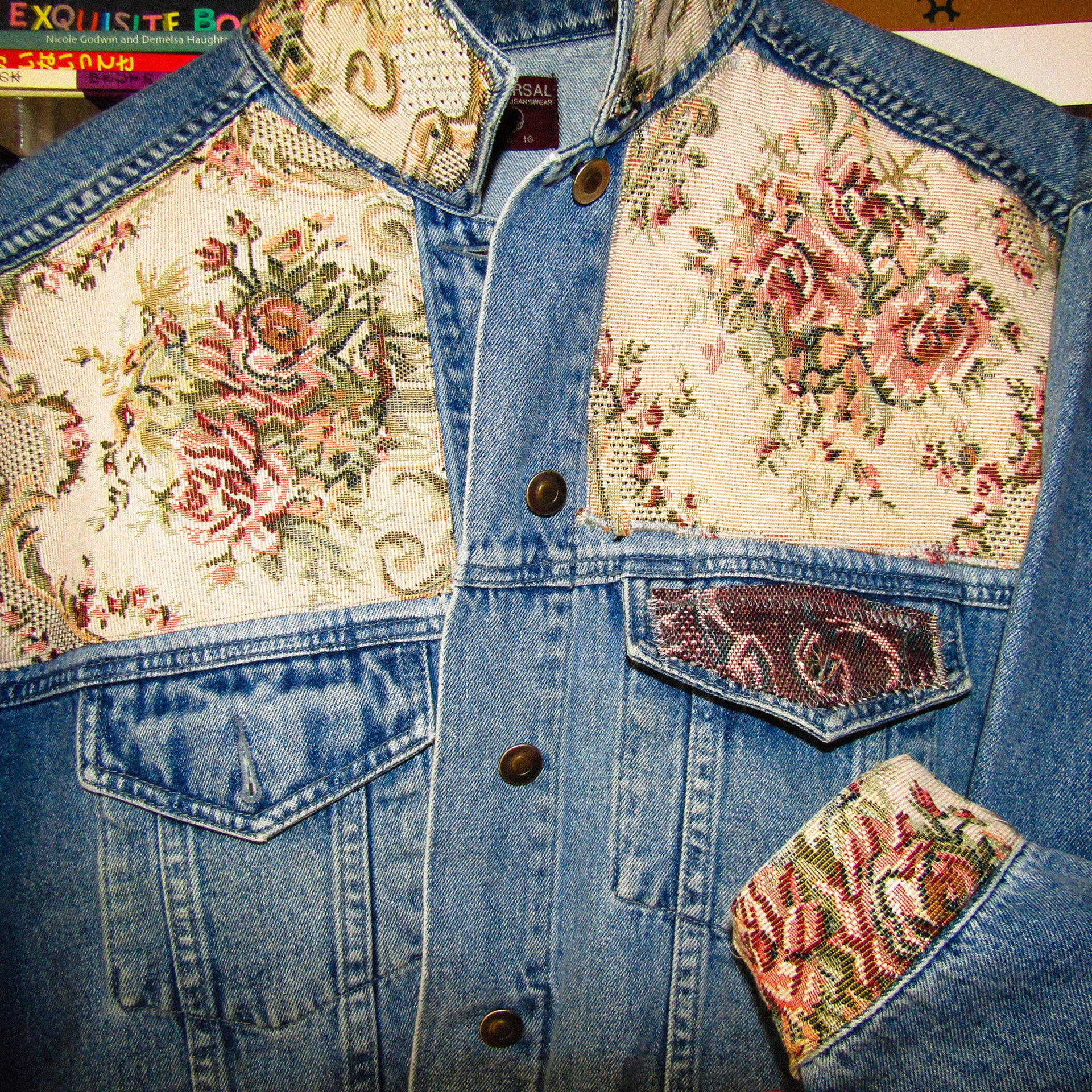 © Tracy Ng. All rights reserved.