In this project my Marketing & Graphic Design manager and I worked on the official revamping of the CITSA Excite student magazine at the Canberra Institute of Technology (CIT). It has been over 10 years since the last Excite was printed, so we had to develop everything from scratch. 
In 2018, we saw the
 publishing of 3 editions of Excite, a total of 1500 copies of the A5 magazine circulating both on campus and online.
My role as one-half of the Marketing & Graphic Design team on this project included the following tasks & duties:
• Developing Excite's new visual identity
• Designing the new logo & masthead
• Conceptualising and proposing page layouts
• Collecting & copy writing contents for publication
• Print proofing documents
• Social media promotional collateral
The circulation of this publication has begun and is available only on CIT campuses across Canberra, Australia. Specifications below:
• A5 dimensions (210mm x 148mm)
• 32 pages (8 colour pages, 14 b/w pages)
• 500 copies
• Distributed to all CIT campuses
• Downloadable digital version available through the CITSA website
You can download your digital copy of Excite magazines 

here

.
Client:

Canberra Institute of TechnologyStudent Association's self-initiated Marketing & Graphic Design project.
What:

Develop a communication platform dedicated for students to utilise and share their creative works & news with the CIT community.
Solution:

Modernise the overall presentation of the publication and actively engage the student body for contributions.
Final Presentation - Sample pages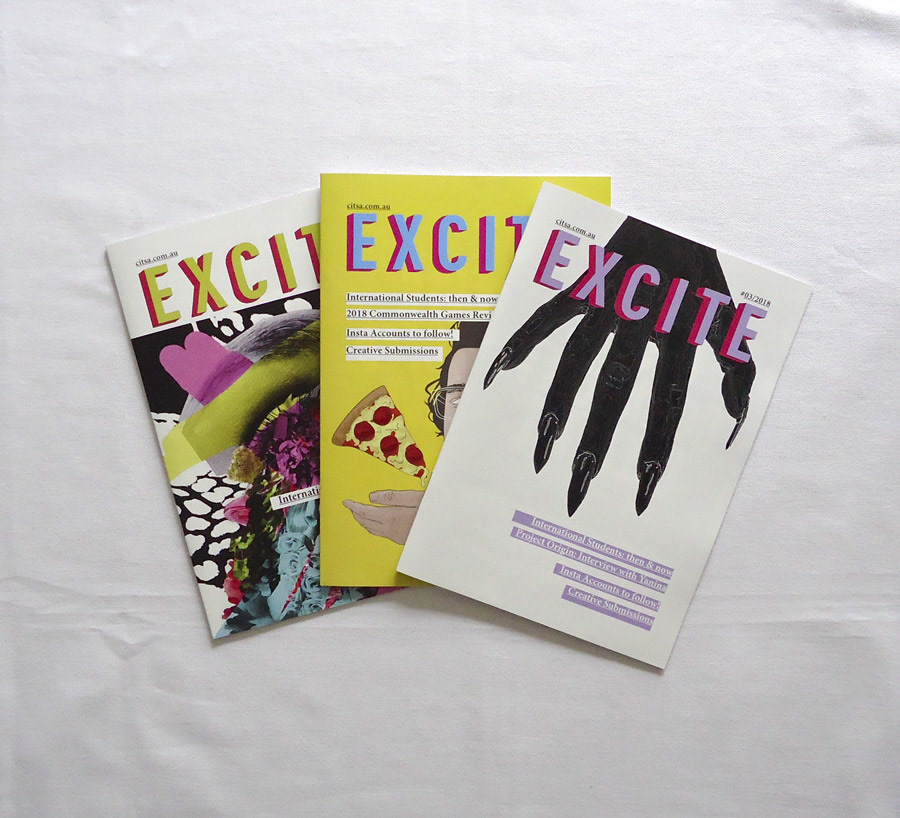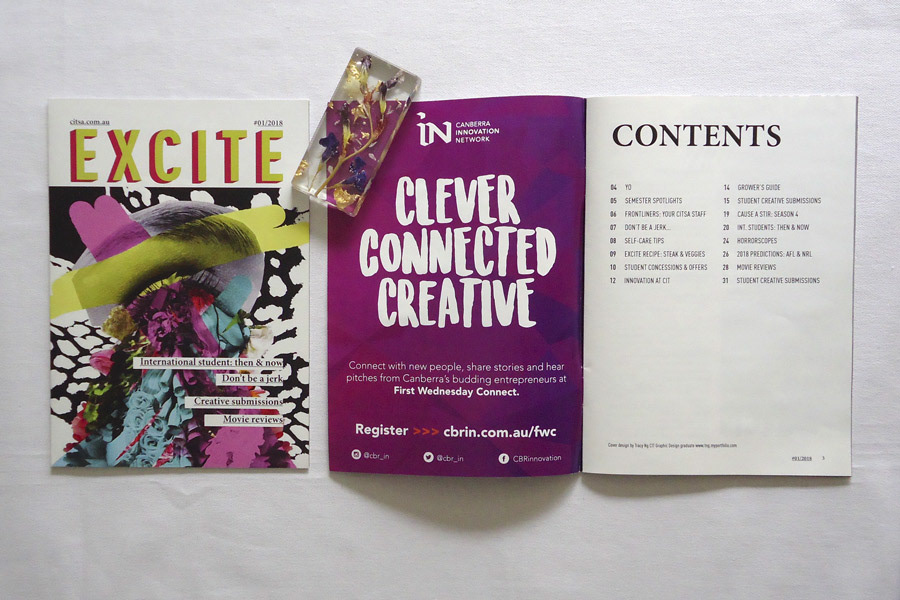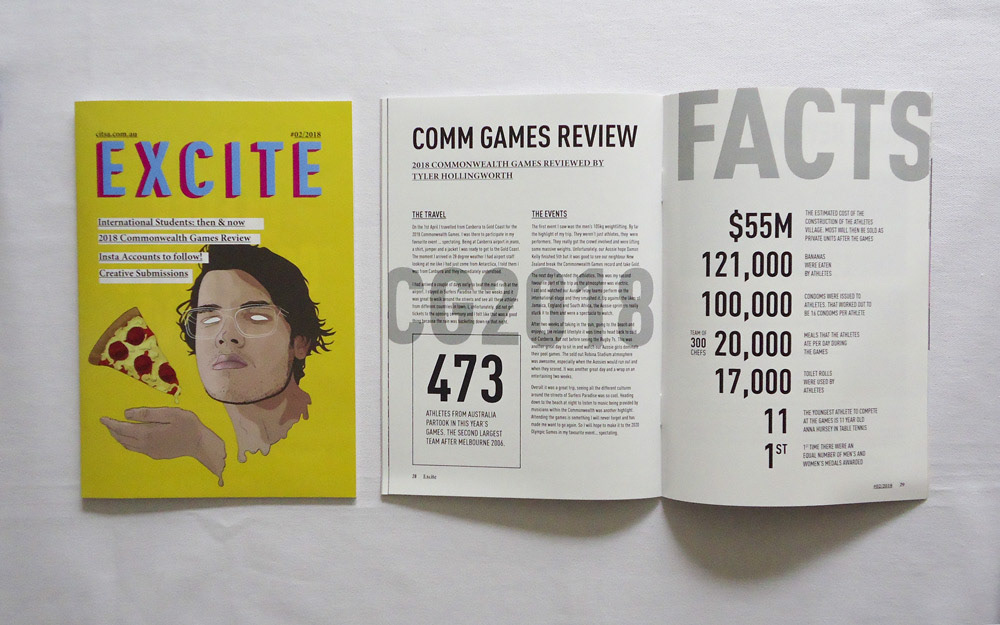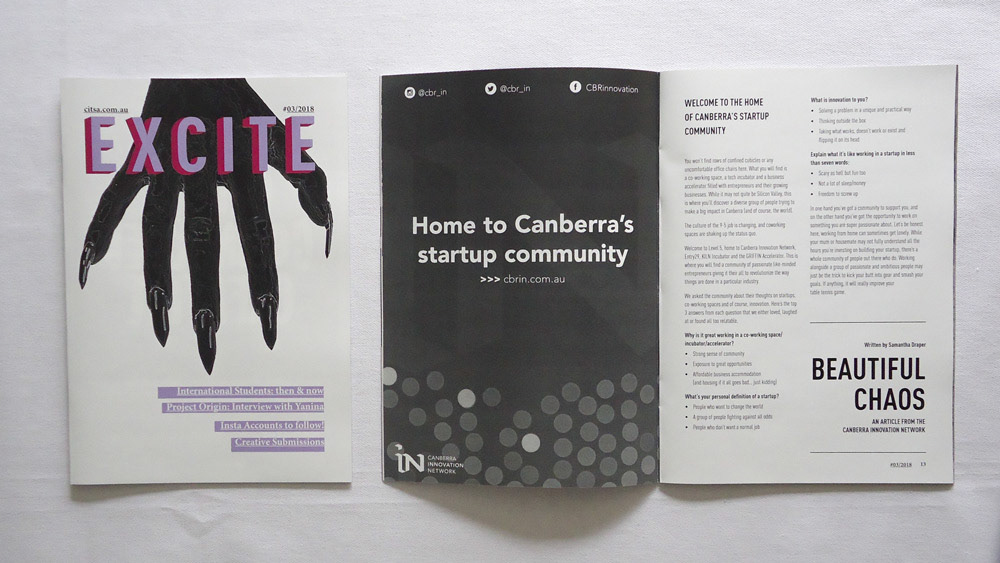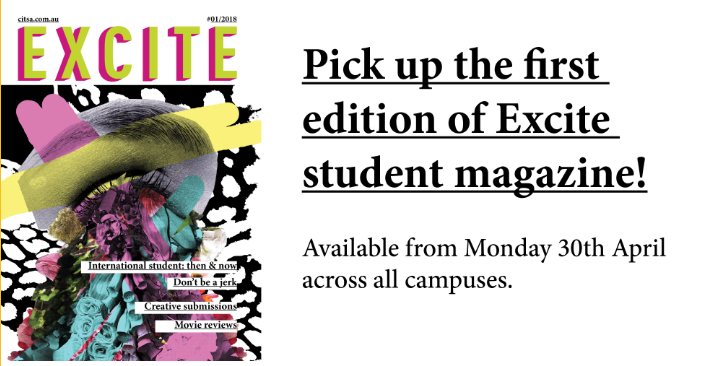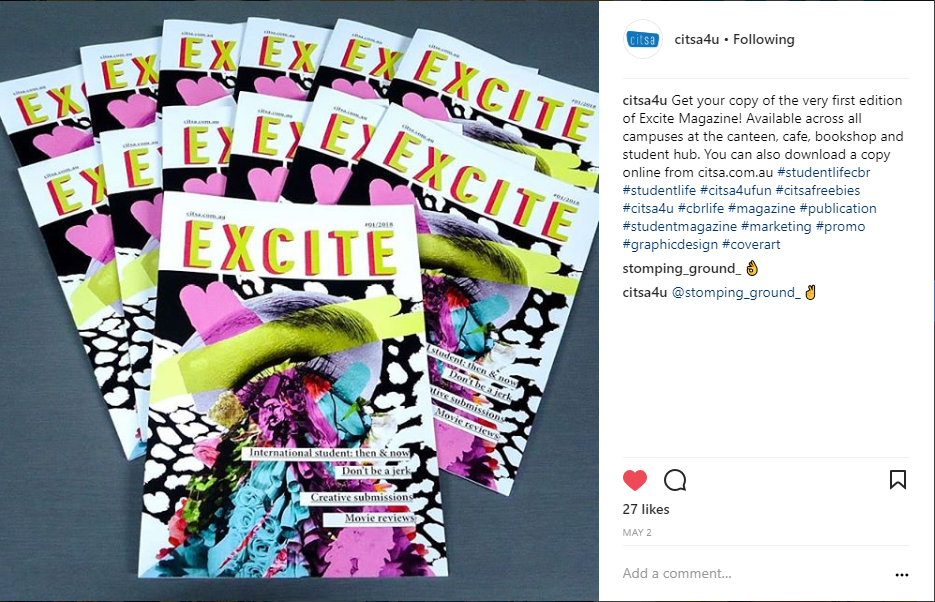 Preliminary Magazine Concepts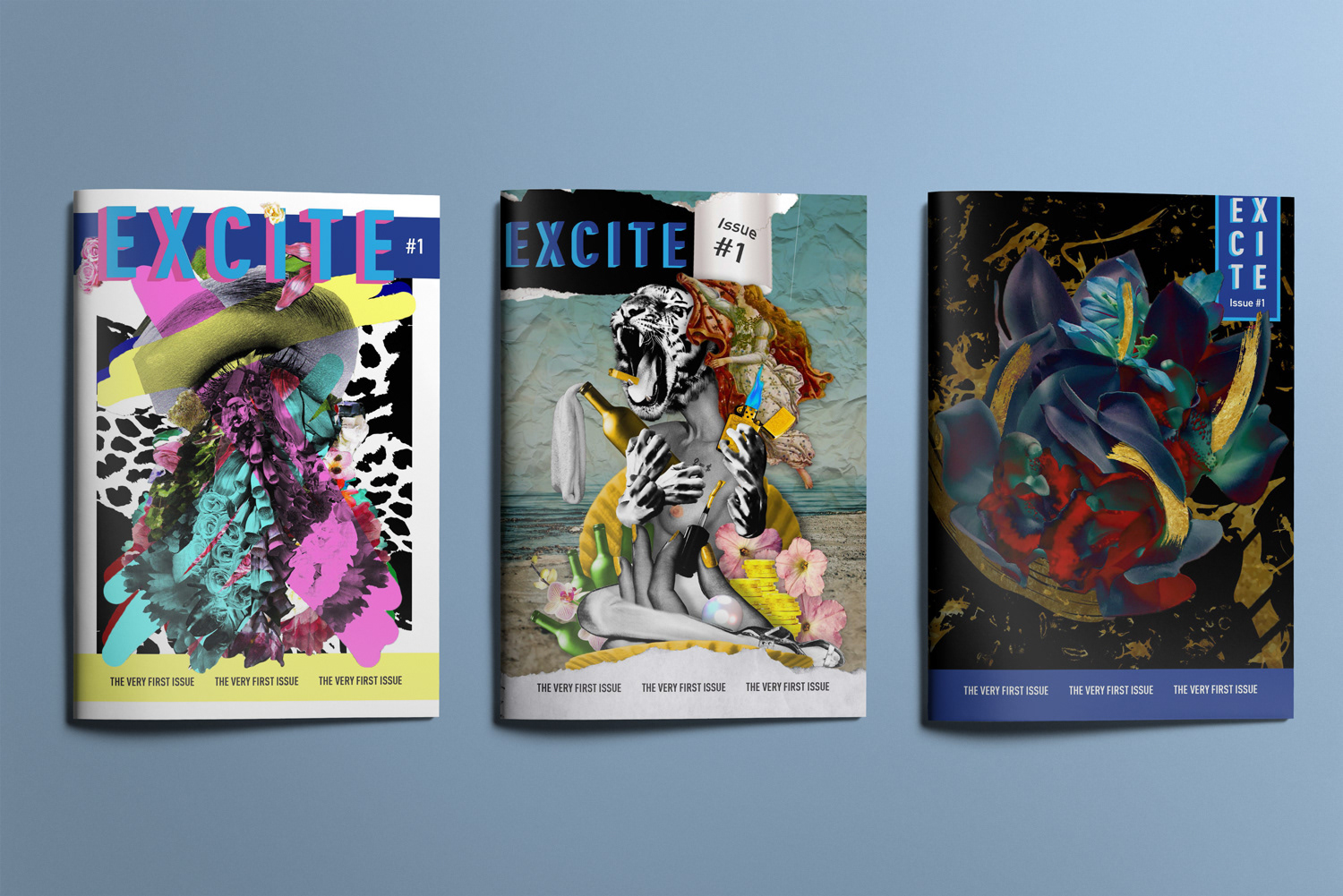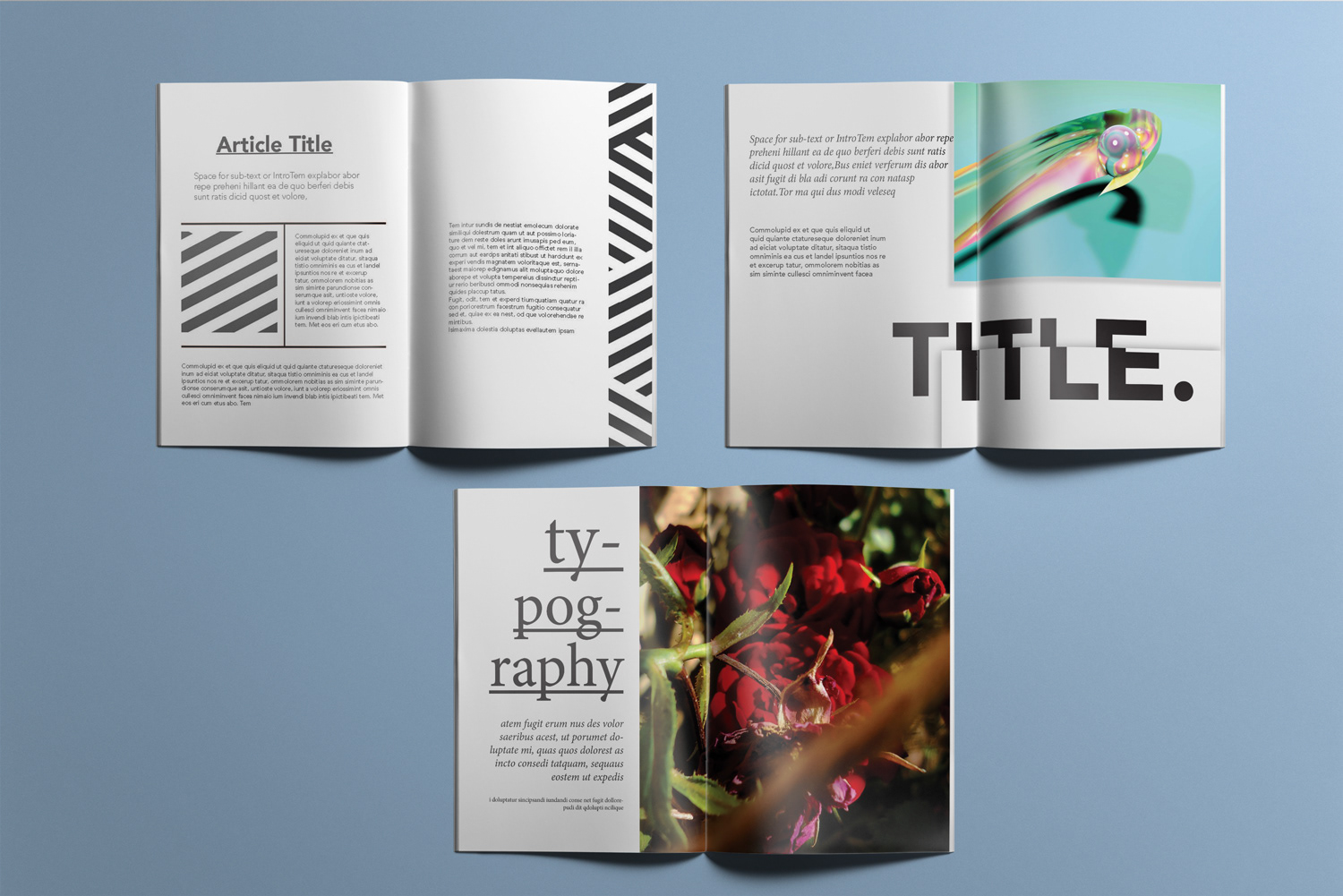 Work In Progress - Samples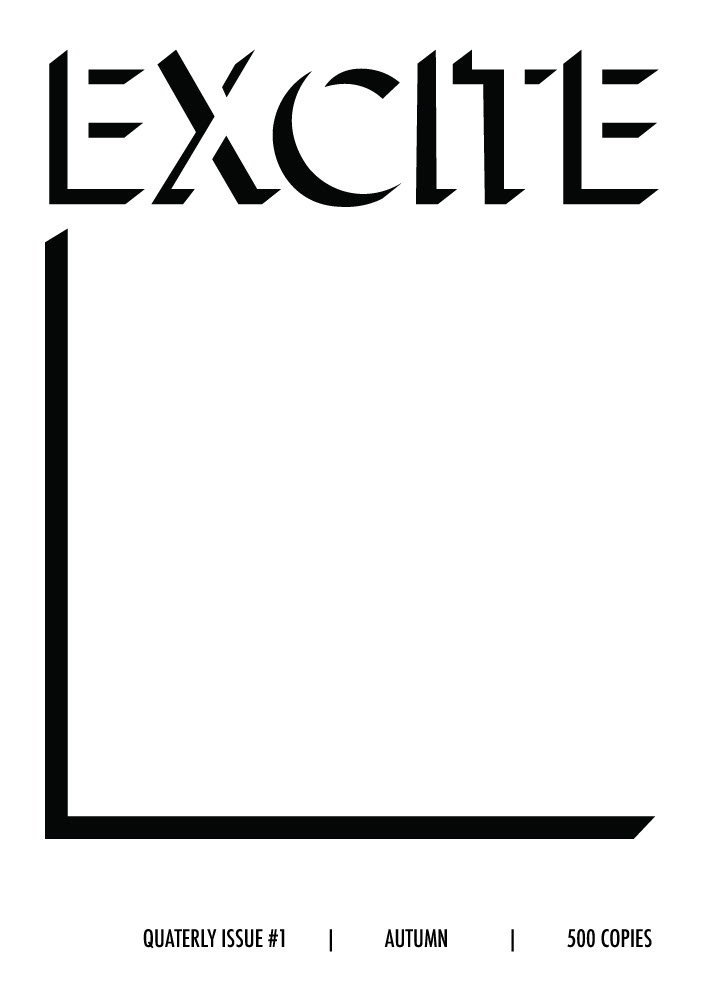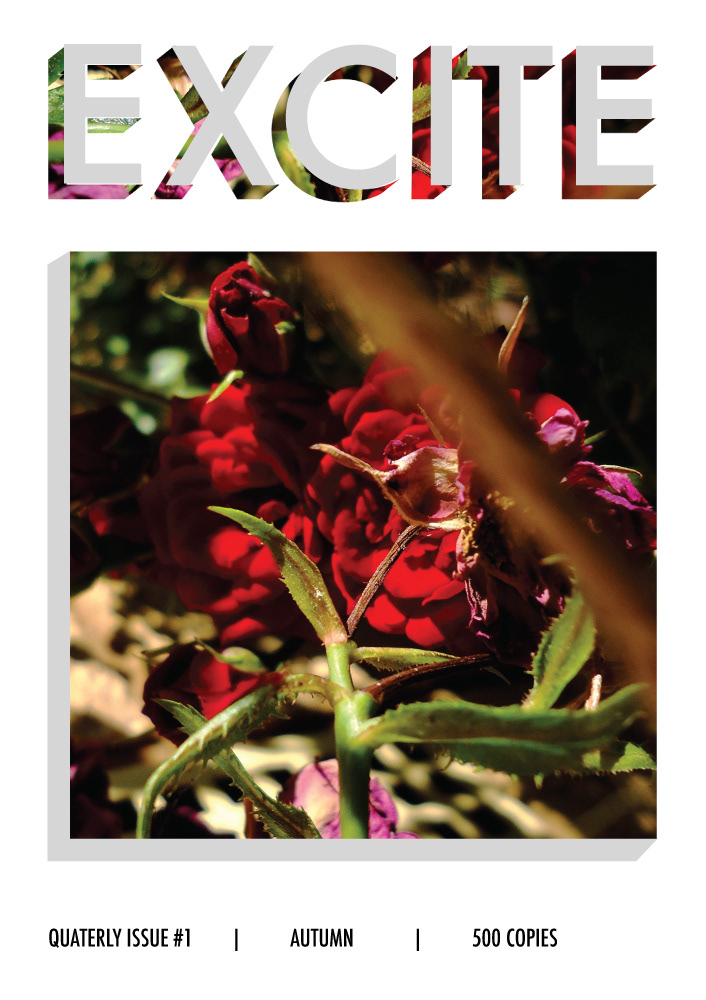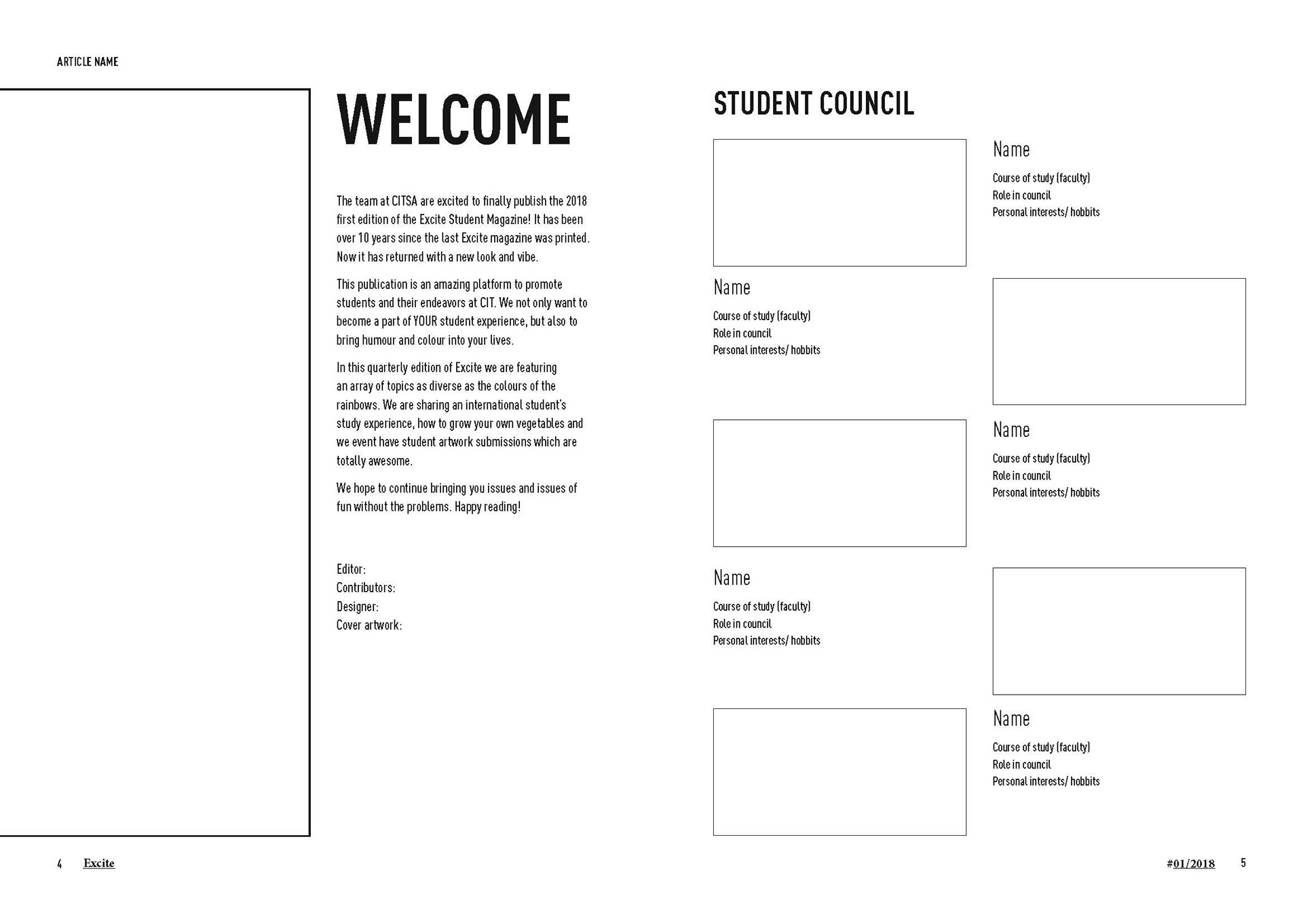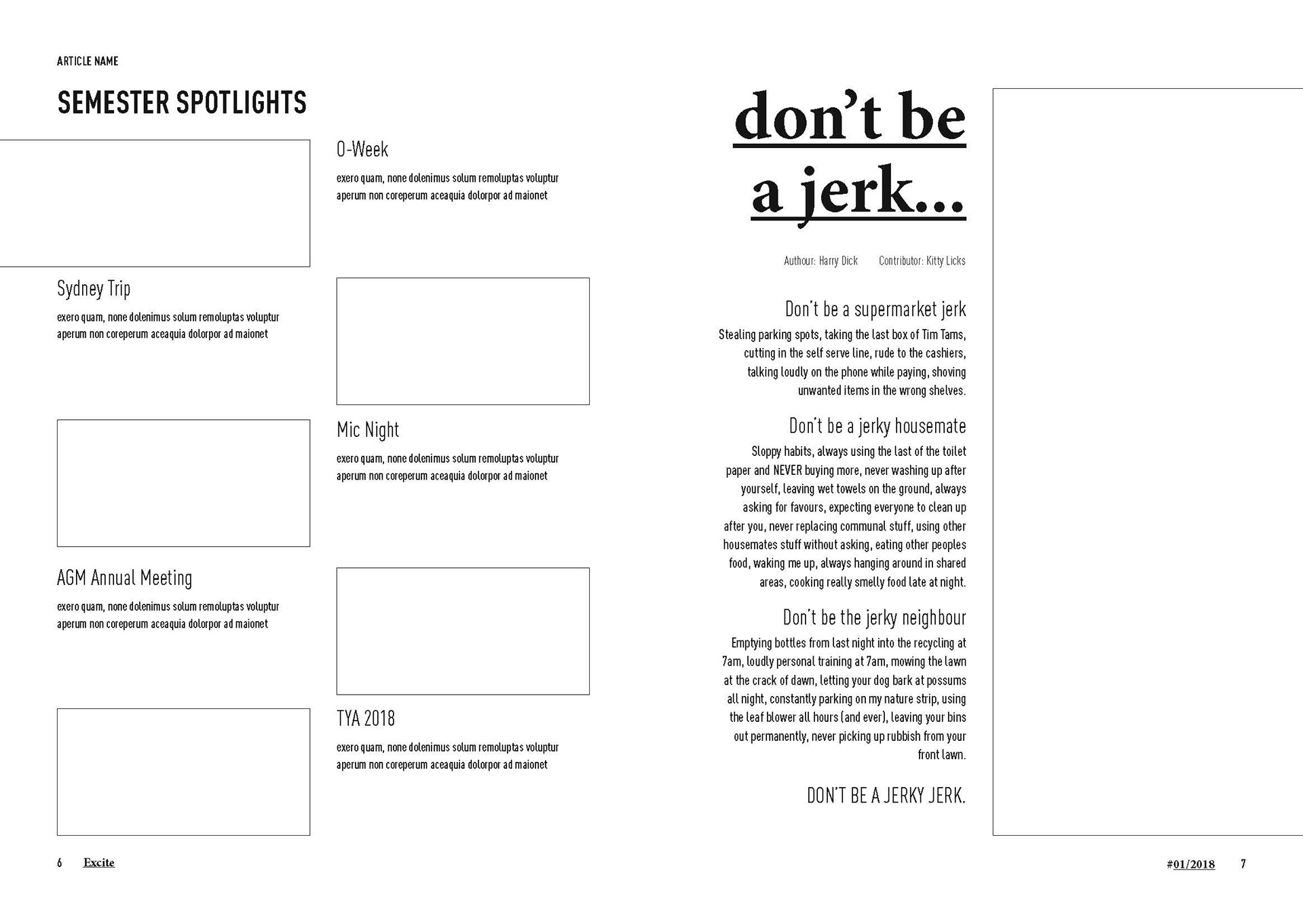 © Tracy Ng. All rights reserved.