I used to work for  Poyo Studio and
his simple artwork was made to describe a design trend in 2019/2020. Mixed-media graphics were a big thing, so to reflect this trend I made a collage that incorporated magazine images, flowers and an old ink illustration.
 ​​​​​​​​​​​​​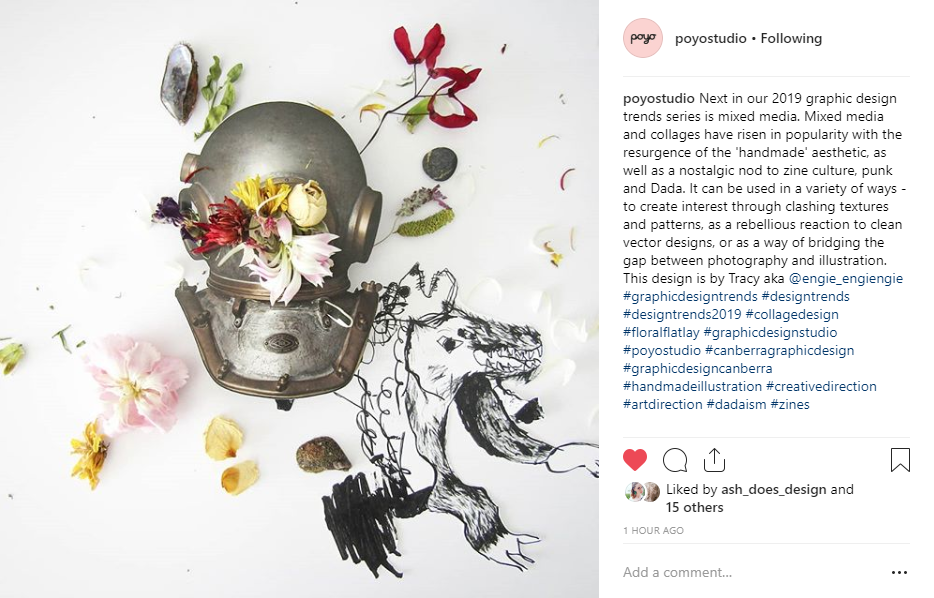 © Tracy Ng. All rights reserved.