I created a hommage to one of Cartoon Network's popular 90s animation, The Powerpuff Girls. I made an Asian version called The Battlebuff Girls, carved out of linoleum blocks. Remixed Tagline – Sui Mai (燒賣), rice and everything nice. Sui Mai is a classic Cantonese pork & shrimp dumpling. These particular female figureheads I carved up are also meant to be a modern remix of the Toaist's dieties 'Fook Luk Sau' (福祿壽). It is common in some East and South-East Asian households to have the Fook Luk Sau (traditionally 3 male figures) placed in prominant areas of the home.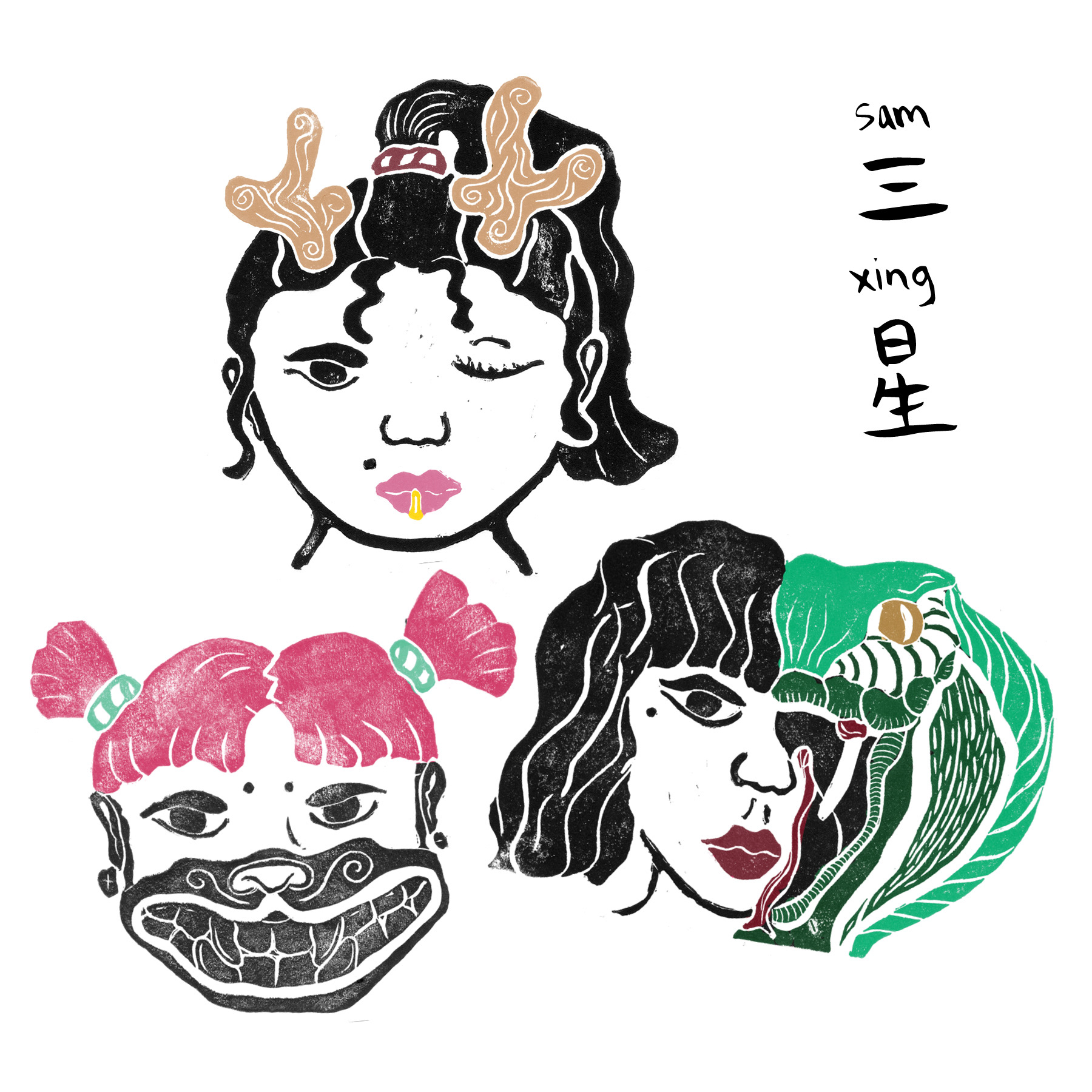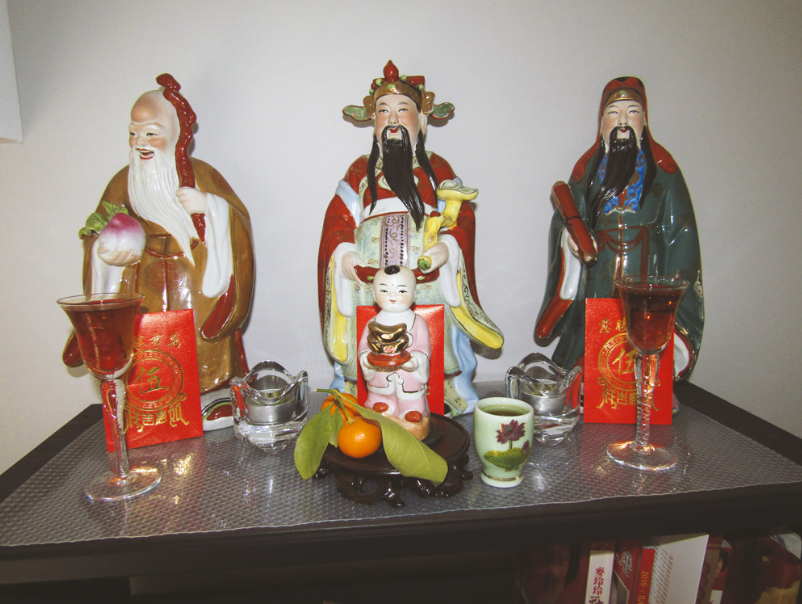 I drew Fook as a girl in pig tails with the lower half of her face with the mouth of a Foo Dog's. Foo Dog's are often placed at entrances of homes/ offices to invite good energy and block out bad ones.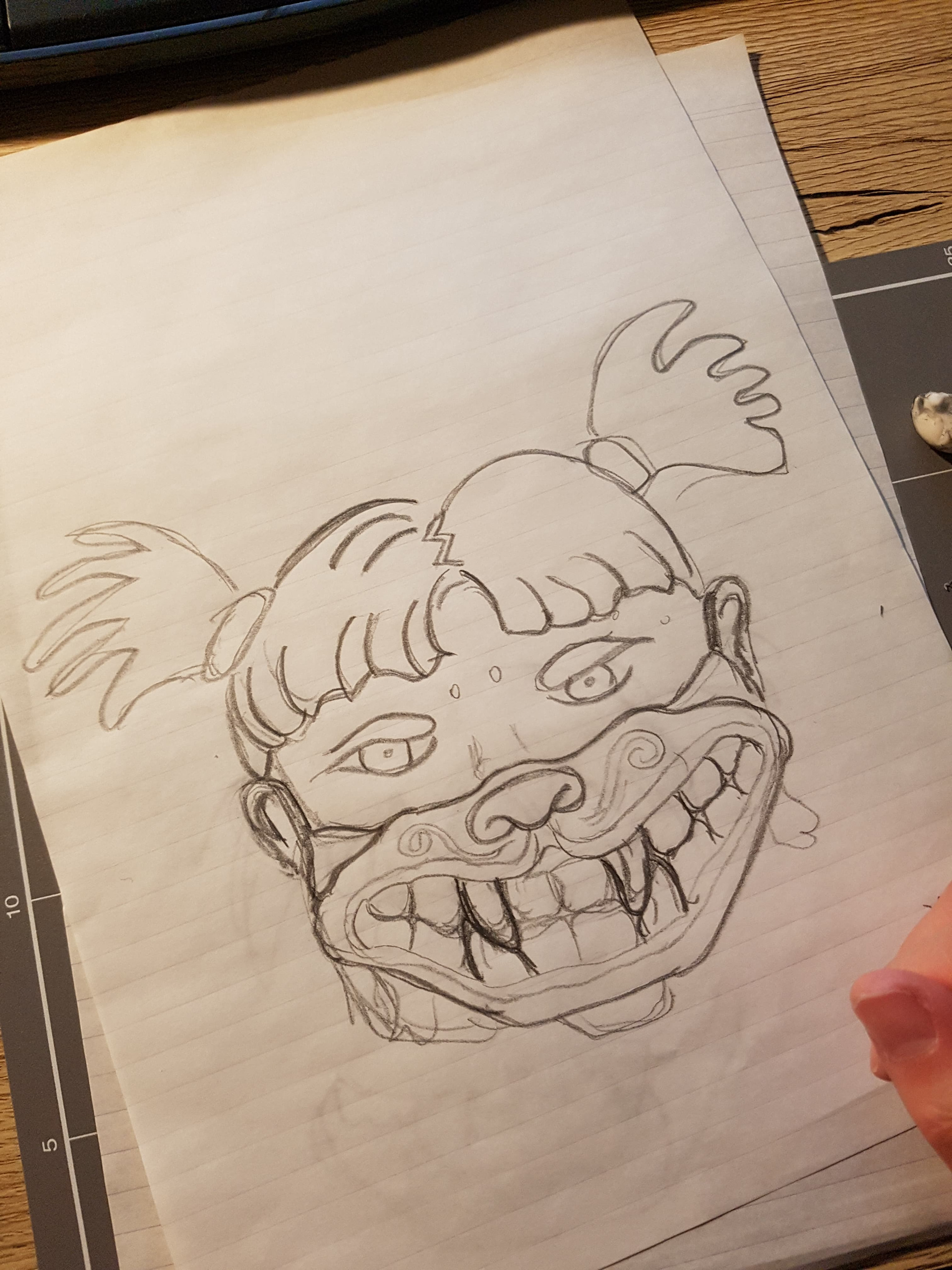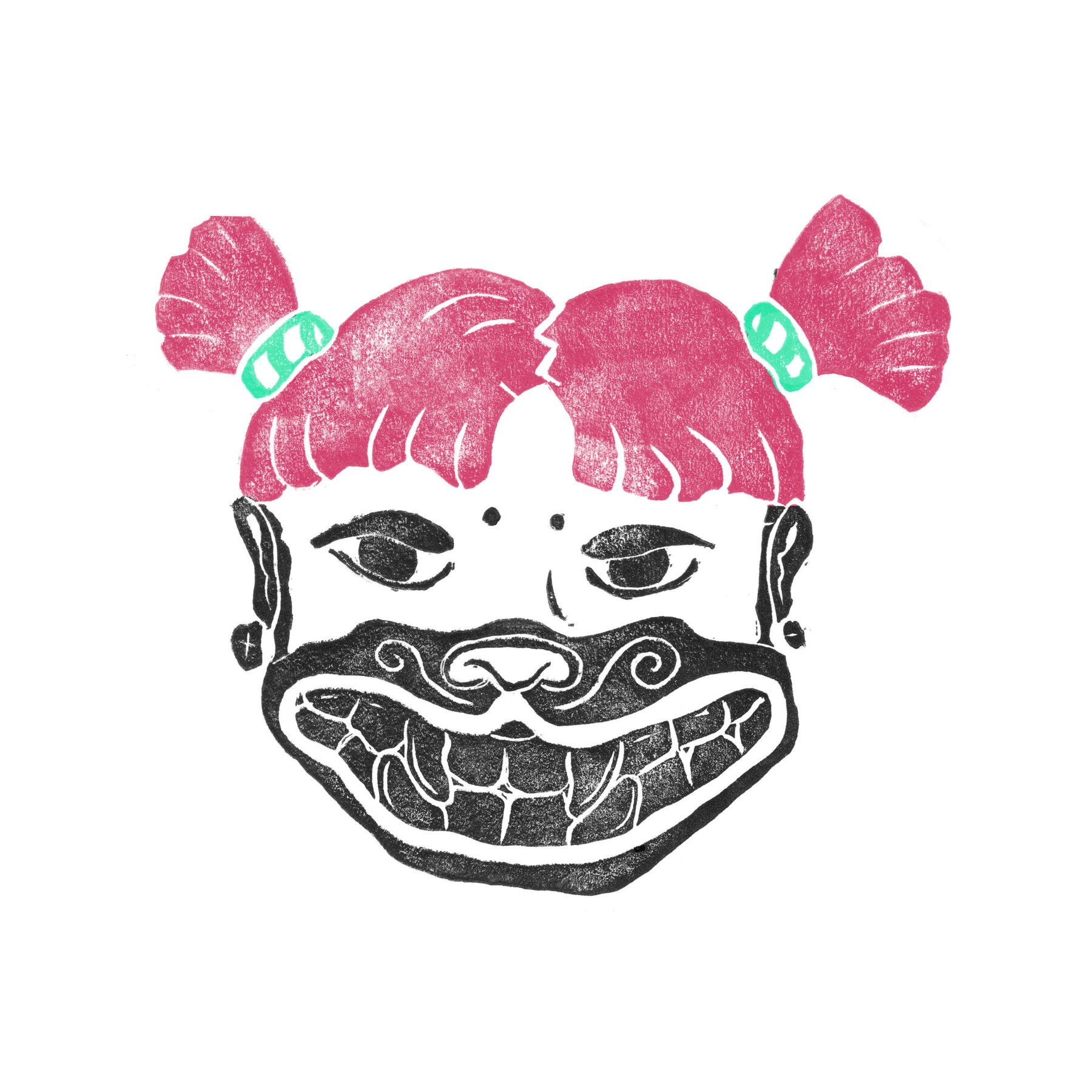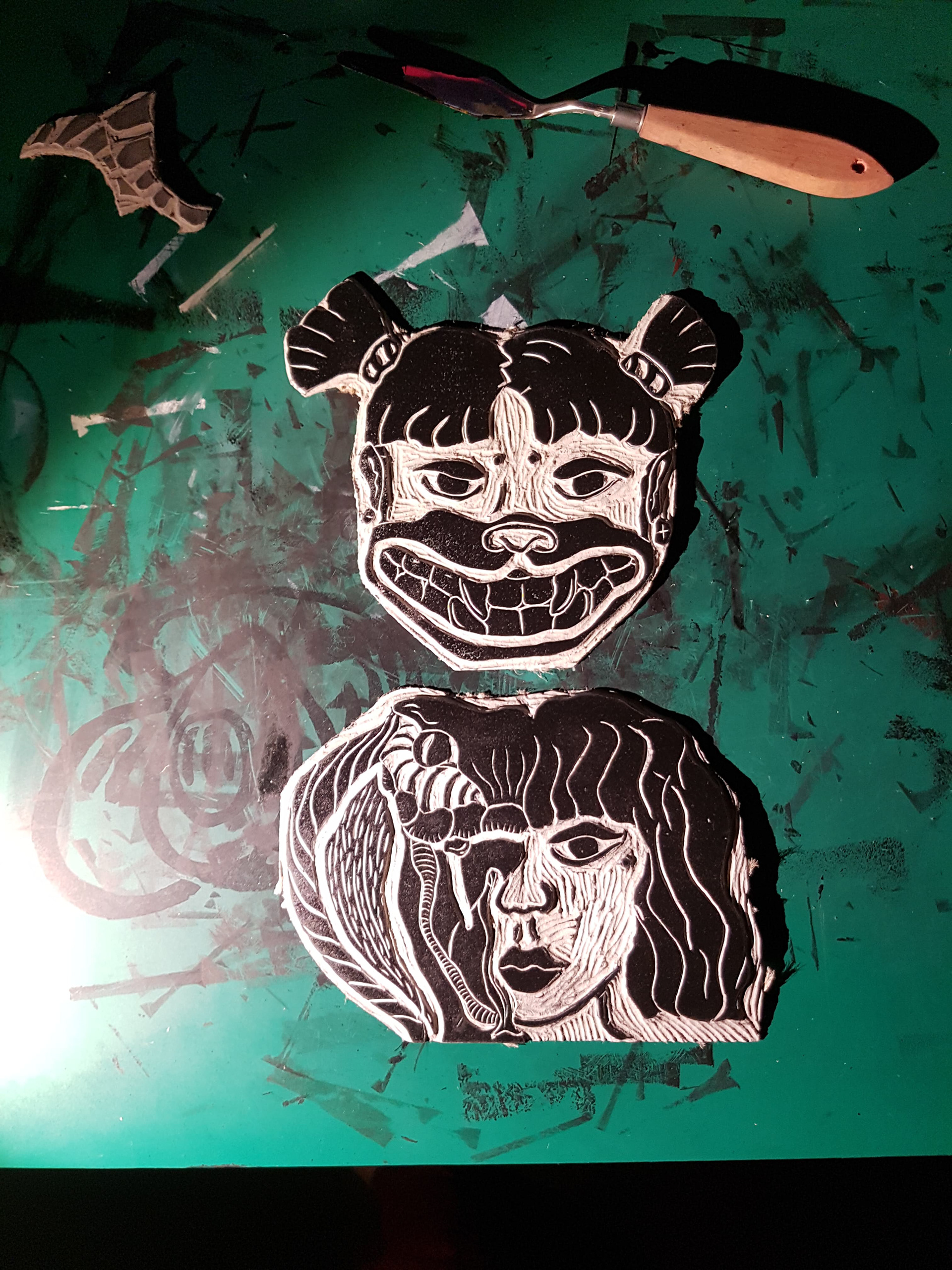 Luk 
祿
- Status / Authority
I drew Luk as a woman with half her head in serpant form. Dragons are seen as power and authority, but snakes aren't (although they are said to be relatives of the dragons). I like the contrast between Dragon and Serpent.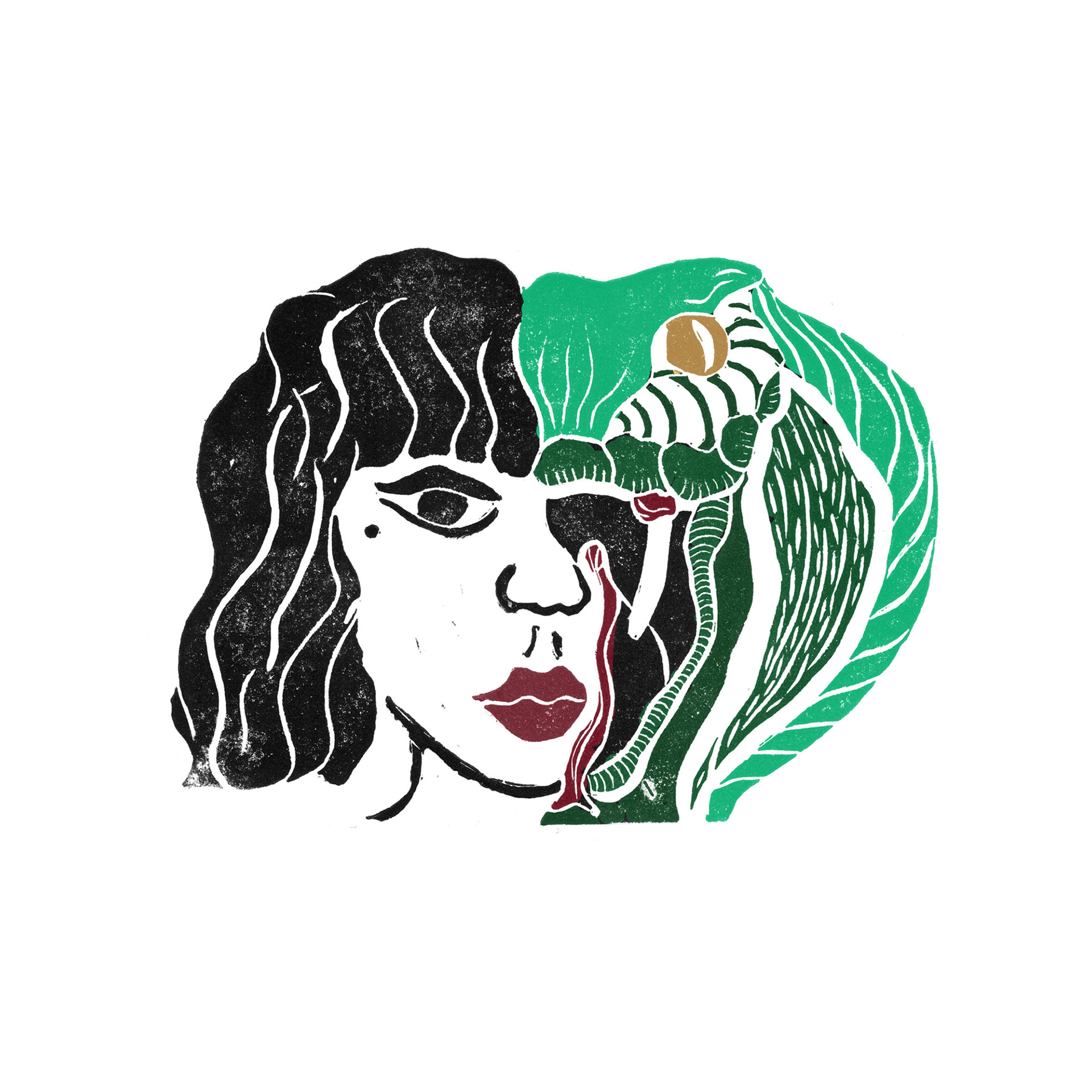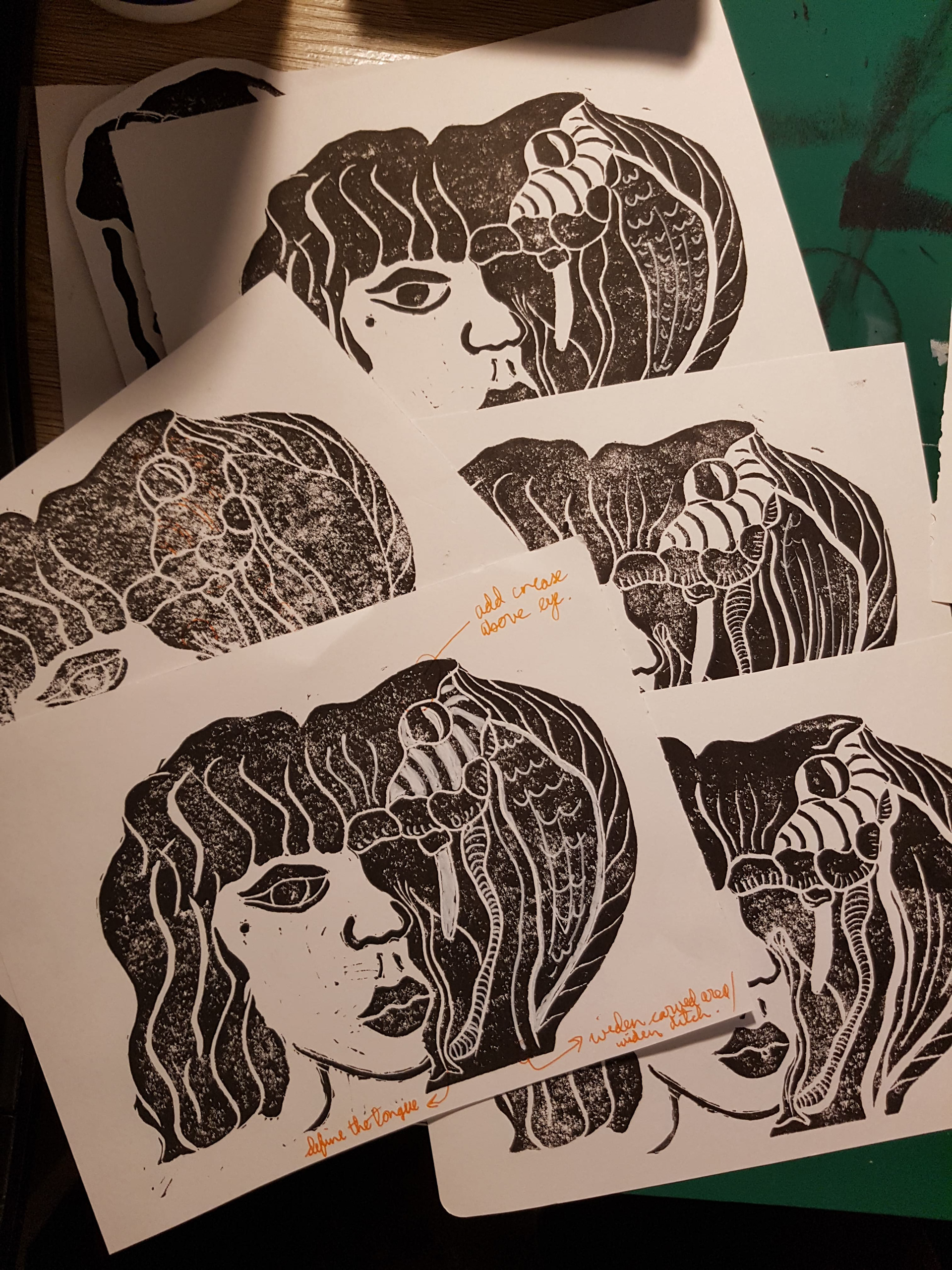 Sau is represented by a a girl in pony tails with deer antlers. Deers are quite often symbols representating longevity and knowledge.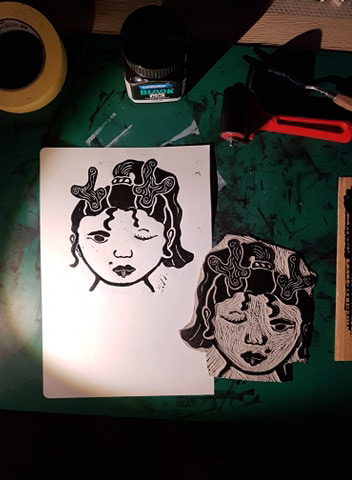 ©Tracy Ng. All rights reserved.